Bible Commentary
Chapter 1
Book / 40 / 575 chapter - 1
1356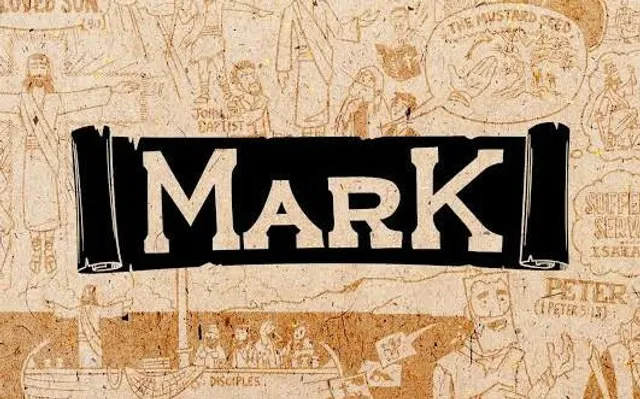 The beginning of the gospel of Jesus Christ, the Son of God. (Mark 1:1)
The gospel of Lord Jesus Christ is neither a discussion nor a debate, It is an announcement". The word gospel simply means "the good news."
The voice of one crying in the wilderness (Mark 1:3)
John was not an echo, he was a voice in the wilderness.
An "echo" is a repeat or a partial repeat of a sound or words, which something or someone has made or spoken. It is dependent on the original sound or words.
In Psalm 103: 7 we read: "He made known his ways to Moses, his deeds to the people of Israel." 
The Children of Israel saw only the things that God did, but Moses recognized the ways of God. He could see the plan or reasoning of God behind situations because he had an intimate knowledge and relationship with Him. The Children of Israel did not have a close fellowship with God, 
Therefore, they only saw the outcome – what God was doing in the physical world –­­ and had little or no spiritual perception. At their best times, theirs was only an echo relationship.
John had an intimate relationship with the Lord and conveyed the heart of God to the people during his time.
Now John was clothed with camel's hair and with a leather belt around his waist, and he ate locusts and wild honey. (Mark 1:6)
John's clothing was similar to his predecessor Elijah, who wore "a garment of hair, with a belt of leather about his waist" (2 Kings 1:8, also see Zechariah 13:4).
The words that Jesus spoke later in His ministry were true. John certainly "did not come eating or drinking" (Matthew 11:18). John's diet was simple. He was a voice, calling out in the wilderness, and what he ate and wore matched his mission.
Immediately the Spirit drove Him into the wilderness. And He was there in the wilderness forty days, tempted by satan, and was with the wild beasts; and the angels ministered to Him. (Mark 1:12-13)
The Gospel of  Mark is so concise. Why bother mentioning that in his forty-day wilderness venture Jesus "was with the wild animals"?
The connection appears to reach back to the Garden where Adam was with the animals before the Fall. For Adam, the setting was perfect: a beautiful garden with tame animals
Jesus is the last Adam, the new and ultimate Man. Instead of a beautiful garden, the ultimate Man faces his temptations in a wilderness created by Adam's sin. And instead of kindly presiding over tame animals, the ultimate Man is surrounded by wild animals. This sinful world into which Jesus enters to accomplish his mission is less like a pristine garden and more like Jurassic Park.
Some Bible Scholars point out the reference to demonic powers referred to as wild beasts.
Now there was a man in their synagogue with an unclean spirit. And he cried out, saying, "Let us alone! What have we to do with You, Jesus of Nazareth? Did You come to destroy us? I know who You are—the Holy One of God!" (Mark 1:23-24)
He commanded the demon to keep quiet about His identity and to depart from the man. The Savior did not want, nor did He need, the assistance of satan and his army to tell people who He is (see Acts 16:16–24). The demon certainly knew exactly who Jesus was.
At evening, when the sun had set, they brought to Him all who were sick and those who were demon-possessed. And the whole city was gathered together at the door. Then He healed many who were sick with various diseases, and cast out many demons; and He did not allow the demons to speak, because they knew Him. (Mark 1:32-33)

This door was of the house of Simon and Andrew
The Greek verb indicates that they "kept on bringing" people to Him, so that He must have gone to sleep at a very late hour. Late hours did not keep Jesus from His appointed meeting with His Father early the next morning.
Now in the morning, having risen a long while before daylight, He went out and departed to a solitary place; and there He prayed. And Simon and those who were with Him searched for Him. When they found Him, they said to Him, "Everyone is looking for You." (Mark 1:35-36)
in the morning, having risen a long while before daylight
departed to a solitary place
Simon and those who were with Him searched for Him
A prophetic description of the Prayer life of Jesus 
"The Lord God has given Me
The tongue of the learned,
That I should know how to speak
A word in season to him who is weary.
He awakens Me morning by morning,
He awakens My ear
To hear as the learned. (Isaiah 50:4)
It is no surprise that Jesus had such authority and power when His prayer life was so disciplined (see Mark 9:28–29; 6:46; 14:32–38).
Now a leper came to Him, imploring Him, kneeling down to Him and saying to Him, "If You are willing, You can make me clean." (Mark 1:40)
The majority of people have no doubt that God has power. Their only doubt is whether God is willing to use that power on their behalf. The Leper did not doubt the ability of Jesus to heal.
He said if you are willing. I know you are able but I am sure if you are willing to use your power on my behalf
and they came to Him from every direction. (Mark 1:45)
Next
➤