Bible Commentary
Chapter 2
Book / 8 / 2234 chapter - 2
180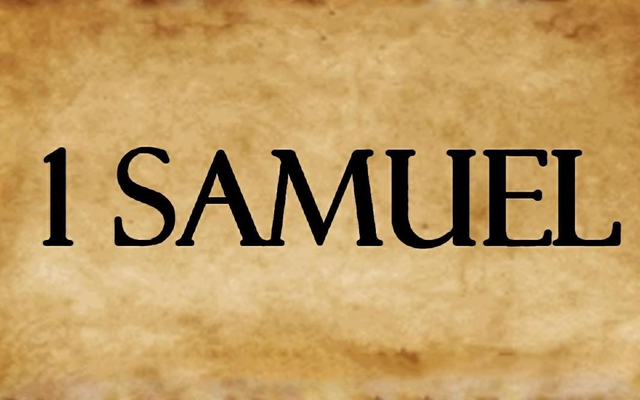 He raises the poor from the dust
And lifts the beggar from the ash heap,
To set them among princes
And make them inherit the throne of glory. (1 Samuel 2:8)
According to some religious people, then the LORD would be doing something wrong because He makes people rich also.
Now the sons of Eli were corrupt; they did not know the Lord. (1 Samuel 2:12)
The reason for their corruptness is because they did not know the LORD. Had they known the LORD, they would not have been corrupt. Had they made an attempt to know the LORD, they would have a different story.
Therefore the sin of the young men was very great before the Lord, for men abhorred the offering of the Lord. (1 Samuel 2:17)
The law stipulated that the needs of all the Levites were to be met through the people's tithes (Numbers 18:20-24; Joshua 13:14, 33). Because Eli's sons were priests, they were to be provided for in this way. But Eli's sons took advantage of their position to satisfy their lust for power, sex, possessions, and control. Their contempt and arrogance toward both people and worship undermined the integrity of the whole priesthood.
When servants of the LORD do not handle the offerings of the LORD in a careful manner, then people abhor the offering of the LORD. The enemy then uses this and then introduces many strange doctrines into the body of Christ to keep people poor.
22 Now Eli was very old; and he heard everything his sons did to all Israel, and how they lay with the women who assembled at the door of the tabernacle of meeting. 23 So he said to them, "Why do you do such things? For I hear of your evil dealings from all the people. (1 Samuel 2:-22-23)

The Sin of Eli's sons
Hophni (one who fights with his fists)
Pinehas (brazen mouth)
They mismanaged the offerings of the LORD.
They lay with the women who came to the tabernacle to serve
Eli knew that his sons were evil, but he did little to correct or stop them, even when the integrity of God's sanctuary was threatened. As the high priest, Eli should have responded by banishing or even executing his sons (Numbers 15:22-31). No wonder he chose not to confront the situation. 
By ignoring their selfish actions, Eli let his sons ruin their own lives and the lives of many others. It can be especially hard to confront serious sin issues in the lives of those closest to us. But there are times when serious problems must be confronted, even if the process and consequences will be painful.
➤