Daily Manna
God Has A Plan For You
Tuesday, 30th of May 2023
183
110
1196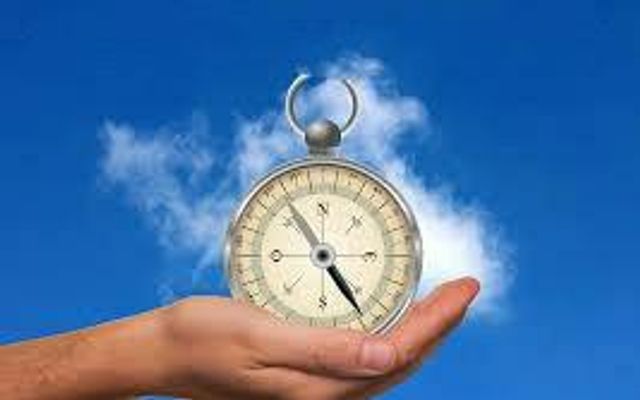 No weapon formed against you shall prosper, And every tongue which rises against you in judgment You shall condemn. This is the heritage of the servants of the LORD, And their righteousness is from Me," Says the LORD. (Isaiah: 54:17)
When God created man and woman, He created us in His image and likeness. The life of Almighty God is flowing through you. As such you were created with a purpose in mind.
However, many people say, "What is my future going to be? There is no prosperity, only trials and sorrows." Someone once said. "God uses enlarged trials to produce enlarged saints so that He can put them in enlarged places!" Hallelujah!
Esther was an ordinary girl. She neither had a father nor a mother. Imagine the trials and the persecutions that she must have faced. How do I know that? Well, becoming the queen of any country sure is no cakewalk. Even after Esther became queen an evil man called Haman threatened to kill all the Jews. The Jews were her people. She fasted for 3 days and 3 nights without food and water, saying, "If I die I die." Esther had a key role to play in the salvation of the Jews.
Trials and tribulations may come your way but don't be discouraged. He has promised, "See, I have inscribed you on the palms of my hands; Your walls are continually before Me." (Isaiah 49: 16)
Lord Jesus declared, "For I have come down from heaven, not to do my own will, but the will of Him who sent me." (John 6: 39). Jesus Christ came to do the will of His Father. The only way you can be fulfilled in your life, is by finding yourself in God's will.
Prayer
Each prayer point must be prayed for at least 2 minutes and more.

Personal Spiritual Growth
My future is already established in Christ Jesus. His thoughts towards me are thoughts of peace and not to harm me, thoughts to give me a radiant future. I have a bright future because goodness and mercy are following me all the days of my life. I'm not going to give up no matter what happens but I'm going to hold on as I fulfill God's purpose.
My inheritance shall be forever. I shall not be ashamed in the evil time: and in the days of famine, I and my family members shall be satisfied spiritually and financially. (Psalm 37:18-19)
My God supplies all my needs according to His riches in glory through Christ Jesus. (Philippians 4:19) I and my family members shall lack no good thing. In Jesus' name.
Father, Your word says, You shall give your angels charge over us to keep us and guard us in our ways. In the name of Jesus, release Your Holy angels around Pastor Michael, his family, team members and every person connected to Karuna Sadan Ministries. Destroy every work of darkness against them.
Father, let Your peace and righteousness fill our nation. Let all the forces of darkness and destruction against our nation be destroyed. Let the gospel of our Lord Jesus Christ spread in every city and state of India. In Jesus' name.
Most Read
●
Day 14: 21 Days Fasting & Prayer
●
Through Him No Limits
●
Lessons from the Life of Judas - 1
●
21 Days Fast: Day #9
●
Learning to Submit to God in Your Pain
●
Biblical Reasons to Praise God
●
Put on New Spiritual Clothes
➤