Daily Manna
Accessing the Supernatural
Saturday, 27th of June 2020
248
145
1597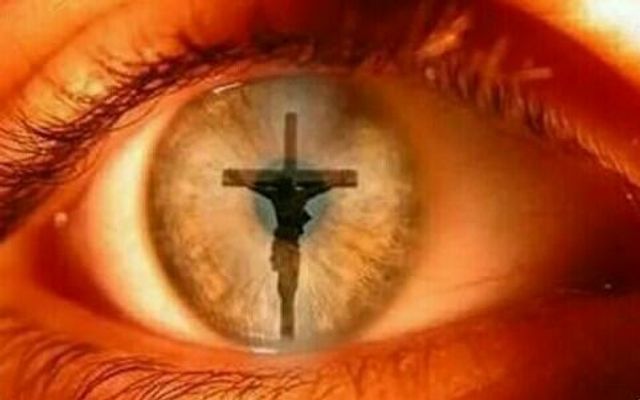 For we walk by faith (believing), not by sight (seeing). (2 Corinthians 5:7)
There is great power in what you see with the eyes of your heart. This is one of the reasons Paul the Apostle prayed for the Ephesian church: "The eyes of your understanding being enlightened" (Ephesians 1:18)
Some years back, I prayed for a man who told me how he had returned home from his job abroad with a plan to surprise his wife. When he unlocked the door, he found her with another man. He was totally heartbroken but still continued with the marriage because of his kids. He would often write to me saying, "How he wanted to commit suicide but only because of his faith in Jesus, he hung on."
At times, I had no words to console him. However, one day the Holy Spirit told me something powerful. "Tell the man to see not with his natural eyes but with his spiritual eyes. Tell him to see that his wife and kids are in church praying and seeking God." Now this woman would never pray and would never allow the kids also to come to church.
As I told him this word from the Lord, he cried very bitterly but promised to do what the word said. He would see (envision) that his wife and kids were in church praying alongside him. He would also speak out what he would see. He continued this for about 4 months.
One day, the inevitable happened. Since he was serving in the church, he came early as usual. After an hour, his wife came with his kids, sat next to him, and worshipped with tears streaming down her cheeks. That day, as I called out people to come in front for deliverance, she came and was gloriously saved by our Lord.
What began that day in her has continued growing from faith to faith and glory to glory. (2 Corinthians 3:18) I can only imagine, what if this person would have given up on his wife? This is a wakeup call for many of us.
First, don't give up on the people you love so easily.
Second, release your faith by seeing with the eyes of the Spirit
What are you trusting God to do in your life? Begin to see with the eyes of faith that your prayer has been answered (Hebrews 11:1) and then speak that very thing out. It will come to pass for the glory of God.
Prayer
Father, in the name of Jesus, help me mediate on Your word till it becomes part of me. Open my eyes to see my prayers unfold in the realm of the Spirit. Amen.
➤