Daily Prayer
Online Intercession
8665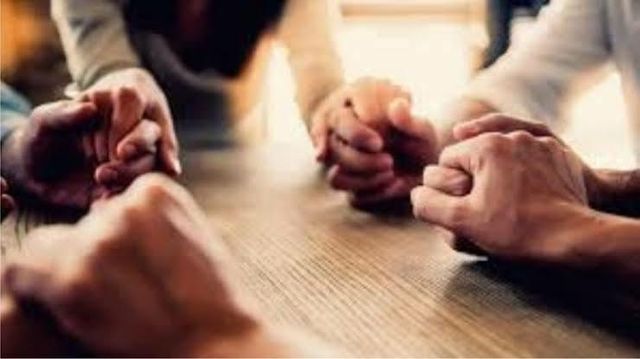 1. Father, having confidence that if we ask anything according to Your will, You hear us. We ask You to have mercy on us and completely crush this plague of Coronavirus. In Jesus' name. (1 John 5:14)

2. Father, You are our refuge and strength, a very present help in trouble. We declare Your healing and wholeness to all those who are sick and suffering from this virus or with symptoms of it. We also speak life and peace to the thousands in quarantine. In Jesus' name. (Psalm 46:1)

3. Father, we cry out to You LORD in our trouble, You are faithful and will surely deliver us from this present distress. We pray for all the health workers caring for those with Covid-19. We pray for Your protection and grace upon them. In Jesus' name. (Psalm 107:28)

4. Father, we pray for all government officials and decision-makers who are leading countries and organizations through this crisis. We pray the wisdom of God and protection upon them, their teams and families. We pray that they will make pro-active decisions that will benefit their countries and the global community. In Jesus' name.

5. Pray for Pastor Michael to grow in word and prayer. To grow in the Prophetic Gifting, the Healing Gifts, the deliverance Gifts and the Miracle Gifts. Pray for Pastors family members. Divine protection and good health. Pray that Pastor Michael would be a man of Character and wisdom.

6. Pray for all KSM Pastors, Group Supervisors, J-12 leaders and Choir members to grow in the word and prayer. Pray for good health, divine protection and prosperity. Pray for unity and understanding among all the leaders of KSM to carry the mission of Jesus in truth and spirit.

7. Pray for more and more souls to be added to the KSM Church. All that are added to the KSM Church would grow in word and prayer and prosper. They too would be soul winners. Salvation would come to their family members.

8. Pastor Michael for the right word in every LIVE service. Pastor Ravi for right translation. For Om Prakash and everyone helping out in LIVE transmission. For all the media equipment to work properly. For LIVE services and Online intercessions to start on time and end on time without delay.

9. Every power of darkness and hindrance against the KSM live services and intercessions be cut off in the name of Jesus. Every LIVE service and online intercessions be covered with the blood of Jesus right from start to end. There would be miracles, healings, signs and wonders in the lives of those attending the LIVE services and online intercessions. Pray for the power of God to move upon everyone participating in LIVE and online intercessions.

10. Every person connected with Karuna Sadan Ministry would experience an increase in salary, promotions, miracle jobs, supernatural favour and great prosperity. Every curse and bondage to be broken over the lives and families of those connected with Karuna Sadan Ministry.

11. Many people to sow financially into the KSM Ministry (even in LIVE services). Every person giving to the KSM would experience unusual favour. They would see debts cancelled, court cases in their favour, their own homes and vehicles. In Jesus' name.

12. More and more people to attend LIVE services and Online intercessions. Laziness and every hurdles stopping people from joining to be cut off in Jesus name. People attending the LIVE service and Online intercession, their lives to be totally transformed and changed.

13. More and more people to join the Noah App and be enlightened and transformed by every aspect of the App. Daily Manna, Ebooks, Prayer Requests. More people to Subscribe to the Youtube Channel.

14. Pray for all KSM staff members that they would serve effectively in Karuna Sadan with wisdom and good health.

15. Father, we pray for peace in this nation and between nations. We bless the nation of Israel. There would be no war.

16. Father, we pray for the restoration of the economy to better than the previous normal by Your supernatural power. In Jesus' name.
➤