Daily Manna
Satisfaction Guaranteed
Wednesday, 21st of July 2021
195
133
913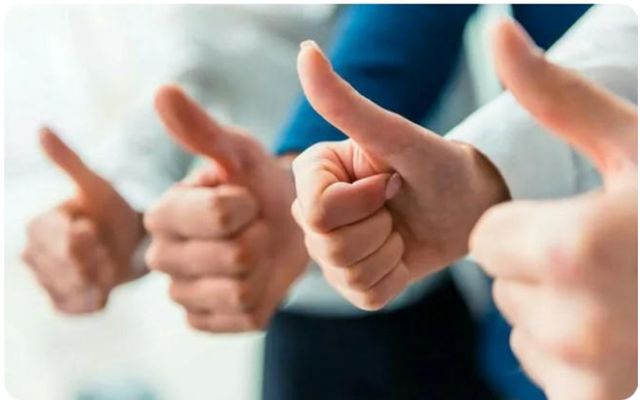 Jesus answered and said to her (the Samaritan woman), "Whoever drinks of this water will thirst again, but whoever drinks of the water that I shall give him will never thirst. But the water that I shall give him will become in him a fountain of water springing up into everlasting life."
The woman said to Him (Jesus), "Sir, give me this water, that I may not thirst, nor come here to draw." Jesus said to her, "Go, call your husband, and come here."
The woman answered and said, "I have no husband." Jesus said to her, "You have well said, 'I have no husband,' for you have had five husbands, and the one whom you now have is not your husband; in that, you spoke truly." (John 4:13-18)
The media literally screams at us, vying for our attention, telling us that we can be happy and satisfied only if we had this latest smartphone, this better car, this age-defying cosmetic range etc. The truth of the matter is things can never satisfy a person. Someone once said, "To whom little is not enough, nothing is enough."
In the above reading, the Bible tells us about a woman who had five husbands and was now living with yet another man. Clearly, this woman was driven by a craving that was not satisfied. Her searching for satisfaction and happiness had taken her from man to man and still, she was not satisfied.
Lord Jesus prophetically pointed out to her that what she needed was not a new husband (or another man), but a new life, and He was the source of that new life.
Like this woman, many of us go from experience to experience and to the next one, hoping it will give us the much-desired satisfaction. We are desperately hoping that the next relationship, the next job, the next house, the latest smartphone will give us the much-desired satisfaction and happiness.
True contentment is not in things or people but a never-ending relationship with God Himself. God does not condemn wealth. He wants us to prosper, but He also wants us to be aware that if we don't understand the true purpose of wealth, it can powerfully distract us from Him. Love of money does not satisfy, but loving the Lord sure does bring satisfaction that cannot be described in human terms.
Many a time our dissatisfaction does not arise out of the fact that we want more but that we want more than somebody else. It is this competitive spirit that is at the root of our dissatisfaction. To overcome this, we need to constantly cultivate an attitude of thankfulness to the Lord.
The race for the latest and the best can surely suppress and depress us. We often think we know what we need but God knows better. Until we come to the realization that nothing can satisfy us but God alone, we will be constantly plagued with fear and feelings of dissatisfaction.
Oh, that men would give thanks to the Lord for His goodness,
And for His wonderful works to the children of men!
For He satisfies the longing soul,
And fills the hungry soul with goodness. (Psalm 107:8-9)
Here's what you need to do daily. Put on some soft worship music and spend quality time with the Lord daily the first thing. Ask Him to sanctify your desires. Your soul will be satisfied with His peace and presence. Use that very smartphone to read the word of God as often as you can.
As you deepen your relationship with the Lord, your satisfaction will be guaranteed.
Prayer
Heavenly Father, I want to be fulfilled by You and only You. As the deer pants for water, so my soul pants for You. Fill me to overflowing. Lord, You are my Shepherd. I shall never be in want. You will satisfy me with Heaven's dew and earth's richness. In Jesus' name. Amen
Most Read
●
Little Compromises
●
What to Do After Receiving a Prophetic Word?
●
What is Jesus Doing in Heaven Now?
●
Plant God's Words Deep in Your Heart
●
The End Time - Prophetic Watchmen
●
Don't Ignore God's Warnings
●
Draw Near to God
➤