Daily Manna
Seek Him and Face Your Battle
Saturday, 9th of October 2021
202
111
1507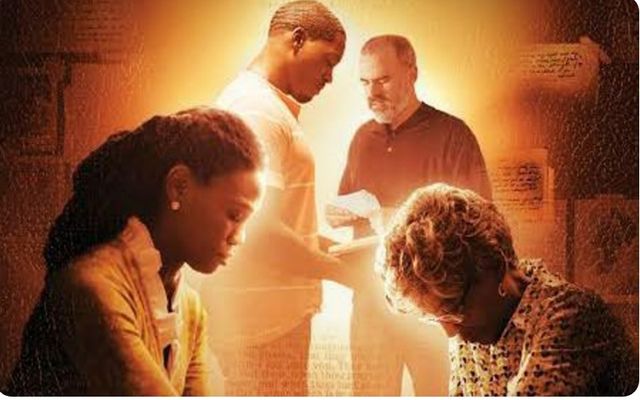 The world says, "Desperate times call for desperate measures." In God's Kingdom, however, desperate times call for extraordinary measures. But, you might ask, "what do you mean by 'extraordinary measures'?"
Isaiah 59:19 tells us:
When the enemy comes in like a flood,
The Spirit of the Lord will lift up a standard against him. (Isaiah 59:19)
God's Spirit always raises a standard way above what the enemy is trying to do. The biblical prescription for our desperation is a 'Prophetic Song' The Prophetic Song in scripture has always been an instrument of breakthrough.
And Jehoshaphat feared, and set [c]himself to seek the Lord, and proclaimed a fast throughout all Judah. (2 Chronicles 20:3)
2 Chronicles 20 tells us that one day, King Jehoshaphat received word that a 'vast army' was coming against his kingdom. In response to this, he began to seek the Lord. Now you need to understand that there is a difference between seeking the Lord and just praying.
Allow me to explain: When you are seeking the Lord, you are praying. However, when you are praying, you may or may not be really seeking the Lord. It might be all about your needs, your life etc. I hope you get what I am trying to say.
When we are seeking the Lord, it's all about Him - His presence, His Word. Our minds are totally focussed on Him. Our needs take a back seat. Sometimes, in prayer, it can all be about self rather than about Him.
In response to the people seeking the Lord, they received a prophetic word: 'The battle is not yours, but God's. Prophetic words always come forth when you are seeking Him. Prophecy is nothing but God speaking His mind into our situation.
Many have gone to extremes with this word. 'The battle is not yours but God's' does not mean you hide somewhere. You will have to face the battle, but the good news is that you don't have to fight it. David had to face Goliath, but the Lord did the fighting.
Whatever obstacles you are facing today, begin to seek the Lord. The Lord will speak His mind about the situation you are facing. Now that you know His mind about it go ahead and face it. Victory is yours. You are more than a conqueror.
Prayer
I thank You, Father, that I am more than a conqueror because Jesus loves me. I choose to seek You with all my heart. Please speak Your mind about my situation so that I will see my situation as you see it. In Jesus' name. Amen.
Most Read
●
Day 01: 21 Days Fasting & Prayer
●
A Different Jesus, Different Spirit, and Another Gospel - II
●
Practical Steps to Forgiveness
●
21 Days Fast: Day #1
●
Heed the Warning
●
Should We Quit Because Some Leader Fell?
●
Uncommon Spirits
➤