Daily Manna
Angels Camping With Us
Friday, 15th of October 2021
207
134
1485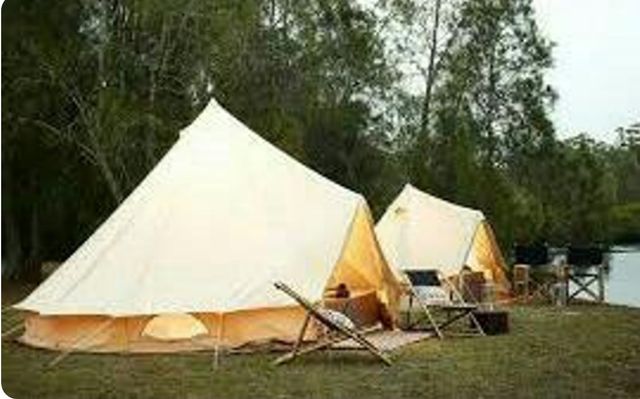 In this end times, many are going through rough times. It could be that you have been praying about a difficult situation or some uncertainties concerning your career, job or business. I believe today's message will bring a breakthrough in your situation.
As Genesis 32 opens, Jacob is on a journey. He is not sure what would happen to his family. As he faces the unknown, he is afraid.
So Jacob went on his way, and the angels of God met him. When Jacob saw them, he said, "This is God's camp." And he called the name of that place Mahanaim. (Genesis 32:1-2)
"Mahanaim". The name means "double camp". Jacob, his family and possessions are camped there, and so is a company of angels.
Perhaps, like Jacob, you are "on the way to" something. Or, it may be that God wants to speak to you about your current situation.
I believe the Lord is saying to you, "This is a double encampment. I have assigned angels to you, and they are at work around you and on behalf of you". Please take hold of this revelation in your spirit man.
One day enemy forces surrounded Elisha and his servant. This was when Elisha spoke prophetically, saying, "Those that are with us are more than those who are with them." (2 Kings 6:16) This was when the servant of Elisha saw thousands of angels camped around them.
If you are on the verge of giving up, I came to tell you that the tide is about to change.
Confession
Those who are with me are more and greater than those who are with them. (Keep saying this throughout the day)
Most Read
●
Secrets to Biblical Prosperity
●
Good is the Enemy of the Best
●
Facing the Opposition
●
The Man Behind the Mansion
●
Don't Lie Buried in the Grave of the Past
●
Prepare to Meet the Bride Groom
●
Fear Not
➤