Daily Manna
A Prophetic Lesson on Intercession - 2
Thursday, 28th of October 2021
187
110
1397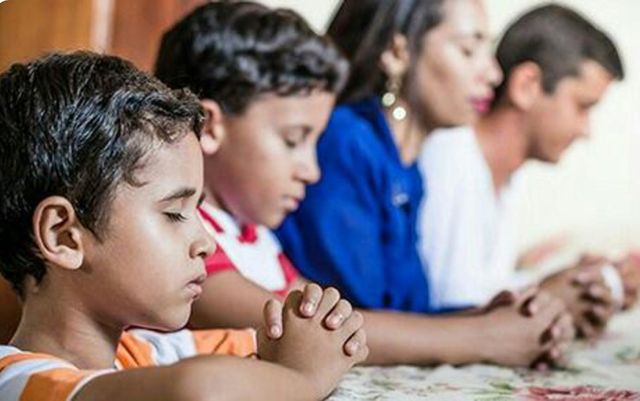 The scene is that Jacob's sons have reached Egypt. They have met Joseph, their brother, but he still has not revealed himself to them. Joseph has put into action another test to check whether the hearts of his brothers have really changed or not.
Joseph asks his manager to plant his silver cup in the sack of Benjamin. While in the checking process, the silver cup is found in possession of Benjamin, who is then taken into custody. The brother's return back to Egypt.
Again, all the brothers are silent (most probably, they are too shocked to speak). However, Judah takes it upon himself to intercede on behalf of Benjamin, his brother.
We catch the action in Genesis 44:32-33
Judah pleaded with Joseph saying, "For your servant became surety for the lad (Benjamin) to my father, saying, 'If I do not bring him back to you, then I shall bear the blame before my father forever.' 33 Now, therefore, please let your servant remain instead of the lad as a slave to my lord, and let the lad go up with his brothers. (Genesis 44:32-33)
An intercessor takes the place of the person they are interceding for.
Joseph sees that earlier; his brothers were ready to kill their own brother for personal gain. But now, he sees a drastic change in them. One is ready to sacrifice himself for another. Judah was ready to take the place of Benjamin in prison. Joseph sees this change in his brothers and reveals himself to them. (Read Genesis 45:1-3)
I believe this is very prophetic. Today, each Christian is only concerned about his blessing, his family, his church, his ministry etc. It's all about I, me, and myself. It's only when we enter into sacrificial intercession, interceding for one another, the Lord will reveal Himself to us in ways we can't even fathom.
The Holy Spirit impressed this upon my heart very strongly. The intercession of Judah revealed Joseph to his brothers. Your intercession will reveal Christ to many who are lost.
Prayer
(Please pray these prayer points throughout the day)
Because I believe in the Lord Jesus Christ as my Lord, God and Saviour, I declare that I and my household are saved! (Acts 16:31, Job 22:28)
My children (mention the names of your children) shall dwell safely and continue, and their descendants shall be established before You. (Psalms 102:28)
Father, in the name of Jesus, I confess no one is able to snatch my family members (mention their names) from Your Hands. (John 10:29)
Most Read
●
21 Days Fast: Day #3
●
Don't Compromise Your Faith
●
Get Out of Debt: Key #2
●
Nothing is Hidden
●
A Guaranteed Yes
●
Learning to Walk
●
Saved By Grace
➤