Daily Manna
Overcoming the Wilderness Mentality
Friday, 26th of November 2021
186
116
1559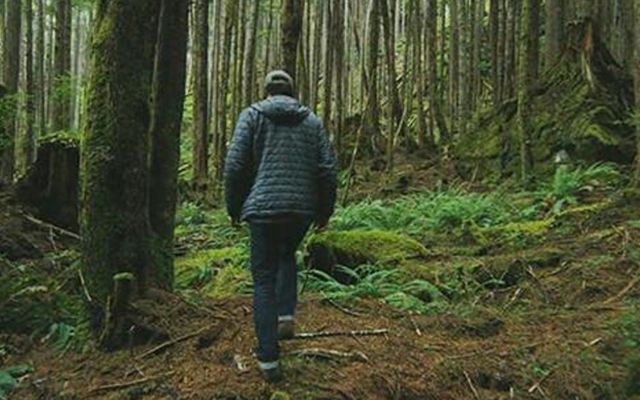 It is [only] eleven days' journey from Horeb (another name for Mount Sinai) by the way of Mount Seir to Kadesh-barnea [on Canaan's border; yet Israel took forty years to get beyond it]. (Deuteronomy 1:2 Amplified)
That is a tragedy. It wasn't the distance of the journey that delayed their arrival. It was their attitude while on the journey that delayed their arrival. Your attitude towards the Word of God determines how high, how far you will go in life.
Our attitude towards the Word of God is called a mindset. A mindset is a particular way of thinking.
How do we develop a mindset?
Very often, the culture around us, the circumstances that we go through, the people that we associate with shapes our mindset. That is why we do what we do. This is why we behave the way we behave. As the children of Israel were going through the wilderness, they developed what we call the 'wilderness mindset'.
Some people are very godly, very prayerful, but the moment they join a particular place of work, some go to a new country, and then they become cold in their walk with God. They adopt the mindsets of the culture or country that they are in. Likewise, the children of Israel also picked up something we call a wilderness mindset.
To fulfill the call of God on our lives, to be fruitful, it is very important for us to have the right mindset. This is the reason Apostle Paul wrote to the church at Rome:
Don't copy the behaviour and customs of this world, but let God transform you into a new person by changing the way you think. Then you will learn to know God's will for you, which is good and pleasing and perfect. (Romans 12:2 NLT)
The Holy Spirit revealed to me three key principles that help us overcome the wilderness mentality.
When we were at Mount Sinai, the Lord our God said to us, 'You have stayed at this mountain long enough. It is time to break camp and move on. Go to the hill country of the Amorites and to all the neighbouring regions—the Jordan Valley, the hill country, the western foothills, the Negev, and the coastal plain. Go to the land of the Canaanites and to Lebanon, and all the way to the great Euphrates River. Look, I am giving all this land to you! Go in and occupy it, for it is the land the Lord swore to give to your ancestors Abraham, Isaac, and Jacob, and to all their descendants.'" (Deuteronomy 1:6-8) NLT
1. You have stayed at this mountain long enough.
We go around and around the same mountain instead of making progress. What do I mean by going around the same mountain again and again?
Getting stuck in a place that you have become too comfortable with or a place that you are afraid to leave. It could also mean a particular habit, an addiction or simply a way of loose living.
For many, it takes years to experience victory over something that could, and should, have been dealt with quickly and put behind us. This is one of the major reasons some do not enter their breakthrough or see miracles as fast as they should. However, God is faithful and will not hold anything back from His children.
God who did not spare His own Son, but delivered Him up for us all, how shall He not with Him (Jesus) also freely give us all things for our benefit? (Romans 8:32)
2. It's time to break camp
God spoke to the Israelites that it was time to break camp. This means to break those cyclic patterns, those evil patterns that have bound us all these years and months.
It simply means that It's time for you to show some signs of turning away from the mountain. It's time to develop a plan of action to stop what you are doing to advance to the place you want to be.
This could involve fasting and prayer to break those patterns. This could involve making yourself accountable to some leader etc. This could involve deleting some apps on your phone or some phone numbers. Do anything but break those destructive patterns that are keeping you in stagnancy.
3. Go take possession of the land
This simply means that you need to act on the Word. You may not feel anything, you may not see anything, but you have to move forward based on the Word alone.
Many people are disappointed when they do not receive a personal prophetic word from a man of God. You really don't have to. When you hear the message being preached by the man of God, the Word itself is prophetic. Take action on the Word that you hear being preached at every service.
I am not against prophecy (and you know that). Many just wait for a personal prophetic word, and after receiving the Word, they are waiting for another man of God to say something over their lives. They travel great distances, spend money (and I am not against that also). But let me ask you a question: What did you do with the first Word that you received?
One of the things that you and I need to do so that we can take possession of the land is to "set our minds and keep them set on what is above (the higher things), not on the things that are on the earth." (Colossians 3:2 Amplified) The way we set our minds on the things above is by reading and meditating on the Word of God.
Lastly, let me caution you, friend. I hear the Holy Spirit say, "tell my people, don't miss your Promised Land."
In fact, most of the Israelites that started out on the 11-day journey were dead and gone 40 years later. They never made it to the promised land. To me, this is one of the saddest things that can happen to anyone—to have so much available but not be able to enjoy it.
It's not just enough to come out of Egypt; you have to get into Canaan. It's not enough to receive deliverance and healing; you have to get into the promises of God.
Some of you are going through the wilderness. The wilderness is not bad, but neither is it your final destination.
Confession
Since I am raised together with Christ, I will earnestly and intensely seek the things that are above, where Christ is seated at the right hand of God. I will intentionally focus my mind on the many things that are above and not get stuck in low-level thinking about temporary things here on the earth. In Jesus' name. Amen.
Most Read
●
How to Develop the Fruit of the Spirit -2
●
Draw Near to God
●
Dealing with the Leprosy of Sin
●
Why You Need a Mentor
●
Never at the Mercy of Circumstances
●
Work Smart
●
The Two P's to Win a Race
➤