Daily Manna
Inquire of the Lord
Thursday, 20th of January 2022
186
117
1488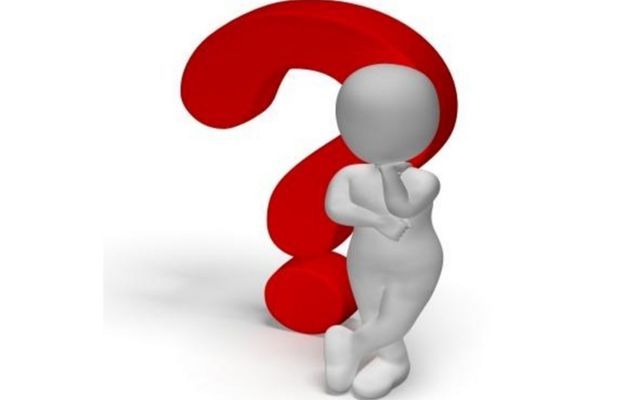 One thing I have desired of the Lord, that will I seek: that I may dwell in the house of the Lord all the days of my life, to behold the beauty of the Lord, and to inquire in His temple. (Psalm 27:4)

Most of us are of the fact that God knows everything. However, the reality that God is willing to share His divine knowledge with us can be mind-boggling – and yet this is true.

One day, when David and his men arrived home at their town of Ziklag, they found that the Amalekites had burnt their town Ziklag and carried off the women and children captive. (1 Samuel 30:1-3)

David was greatly distressed, for the men spoke of stoning him because the souls of them all were bitterly grieved, each man for his sons and daughters. But David encouraged and strengthened himself in the Lord his God. (1 Samuel 30:6)

David and his men lost their families, their valuables, and because of this, emotions were running at an all-time high. When emotions run high, many are prone to make rash decisions - decisions that have caused them pain and sorrow for years.

Even in this highly emotional state, David did not rely on his natural senses but chose to inquire of the Lord, and the Lord answered him. We must learn this crucial life lesson.

And David inquired of the Lord, saying, Shall I pursue this troop? Shall I overtake them? The Lord answered him, Pursue, for you shall surely overtake them and without fail recover all. (1 Samuel 30:8)

You are planning to do some business and are all set to invest your life savings. Don't just jump because you heard some slick sales pep talk. Inquire of the Lord. He will guide you.

You have seen his photographs on Facebook and Instagram, and you have fallen head over heels in love with this person. In the natural everything seems ok. But then you take the time to inquire of the Lord. That's when you realize that the photographs that you saw were taken next to someone else's car in the parking lot. And then suddenly, the cool dude does not seem cool anymore.

To inquire of the Lord is to know the outcome of a matter from His perspective. This is the key between failure and victory.

I [the Lord] will instruct you and teach you in the way you should go; I will counsel you with My eye upon you. Be not like the horse or the mule, which lack understanding, which must have their mouths held firm with bit and bridle, or else they will not come with you. (Psalm 32:8-9)

To inquire of the Lord is to know his will on a matter and not to impose our will.
Prayer
(Please join us in fasting on Tue/Thur/Sat of every week.)

Almighty Father, in the name of Jesus, reveal to me the secrets behind the problems and situations that I am facing.

Father, in the name of Jesus, instruct me and teach me in the way I should take. Guide me, Lord, and make me fruitful.

Father, cause Pastor Michael, his family and team members to have a deep delight in the Word of God and prayer. In Jesus' name.

Father, cause Pastor Michael, his family and team members to constantly walk by the Spirit and display fruits of the Spirit. In Jesus' name.

Father, we pray that all the leaders of our nation would know You and serve You. In Jesus' name.

Father, give all the leaders of our nation Your wisdom and surround them with godly counsellors. In Jesus name.
Most Read
●
The Life of Faith
●
Applying the Blood of Jesus
●
How to Guard Your Heart
●
Get Wise
●
The Price You Need to Pay
●
Don't Be Another Ahab
●
The Gift Of Grace
➤