Daily Manna
No. 1 Enemy of the Anointing
Friday, 28th of January 2022
183
104
1704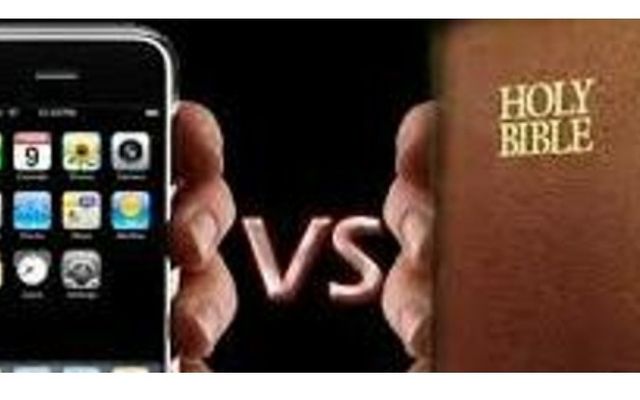 As we go through our lives, we can easily get distracted by the things that are happening around us. The pressures and demands of life can distract and ultimately distance us from what God called us to be and do if we are not careful.

I heard a man of God once say, "The No.1 enemy of the anointing is distraction." The enemy – the devil often uses distraction as a dirty weapon from keeping our focus on God.

Distractions will keep you from fulfilling the purpose of God for your life.

...and that you may serve the Lord without distraction. (1 Corinthians 7:35)

Distraction will hinder you from truly serving the LORD

It is the will of God that you serve Him without distraction

Too Much Serving
But Martha was distracted with much serving, and she approached Him and said, "Lord, do You not care that my sister has left me to serve alone? Therefore tell her to help me." (Luke 10:40)

There must be a right balance or else 'much serving' can be a fatal distraction. Doing too many things can distract you from truly serving the Lord.

This is where I too had a problem but the LORD helped me. I wanted to do everything (but then the Lord started teaching me about focus)

Just because so and so is doing it you must not do it. Do what the LORD tells you to do. Find out what you are good at and do just that.

Too Much Social Media
Social media (Facebook, Instagram, WhatsApp) is not 'bad' in itself but it can become a problem when we allow it to distract us from looking at, and to God.

I know of people who spend hours and hours on these media but rarely do they spend quality time with the Lord. They don't even spend quality time interacting with their loved ones at home.

They are so connected to the world and yet so disconnected with the things and people that really do matter.
Confession
I am a man (woman) of purpose. I will operate in godly focus and operate in the gifts and callings the Lord has placed upon my life.

The Spirit of the Lord is upon me and in me, stirring up the gifts that He has placed inside of me.

I am a man (woman) of destiny and an ambassador of Christ. The Lord is my helper.
Most Read
●
Whose Report Will You Believe?
●
Daddy's Girl – Achsah
●
Dealing With the Roots
●
The God Kind of Love
●
How to Develop the Fruit of the Spirit -2
●
How to Pray When You Feel Distant from God
●
7 Major Prophetic Signs of the End Times: #2
➤