Daily Manna
Becoming a Channel of Grace
Sunday, 20th of February 2022
162
108
1311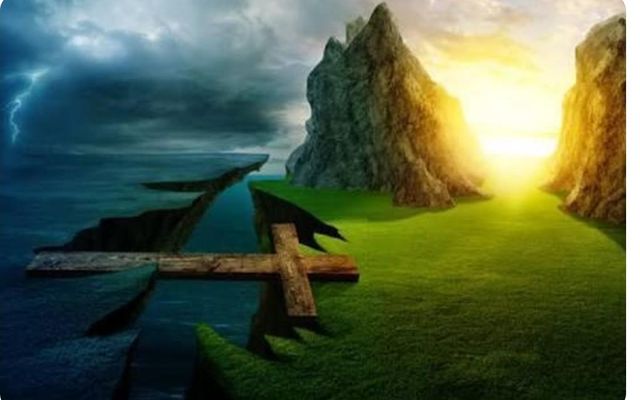 The simplest definition of Grace is God giving us what we don't deserve. We deserved the punishment of Hell, but God graciously bestowed on us the gift of His Son.

"For it is by grace you have been saved, through faith -- and this not from yourselves, it is the gift of God" (Ephesians 2:8). Salvation, and God's forgiveness, is a free gift! We don't deserve it.

Though once we were enemies of God, according to Colossians 1:21,22, now, through His shed blood, we are set free and reconciled to Him. He cancelled out the certificate of punishment and death against us through His shed blood on the Cross.

One day, a young man came to me and said, "I love serving the Lord, but I don't like the people around in that place; hence I stopped serving the Lord". These same lines are being repeated in many places around the world. But, have you wondered, why do people who love the Lord so much end up in this manner?

I believe this is because of a failure to extend the same grace to others that we received freely in the first place. 2 Peter 1:2 says, "Grace and peace be multiplied to you."

In the Kingdom of God, nothing multiplied unless it was distributed, extended or poured into others. Be it the fish and the loaves that were distributed by our Lord or the oil being poured into vessels by the widow during the time of Prophet Elisha.

Luke 6:38 is a very common verse that normally is applied to giving. "Give, and it will be given to you: good measure, pressed down, shaken together, and running over will be put into your bosom. For with the same measure that you use, it will be measured back to you." However, notice that it is only when you give that it is multiplied. The same applies to grace also.

The law says, "He who kidnaps a man and sells him, or if he is found in his hand, shall surely be put to death. (Exodus 21:16)

According to the Law, the brothers of Joseph deserved death because they kidnapped him and sold him into Egypt, but Joseph gave them life.

I heard the Spirit say, "Don't give people what they deserve; give them what they need". If you give people what they deserve, then you are acting under the law. But if you give people what they need, you are acting out of grace. There was no forgiveness under the law. There is forgiveness under grace.
Prayer
Father, release upon my life abundance of Your grace in Jesus' Name.


Most Read
●
Burning Bridges Behind Us
●
The Pursuit of Excellence
●
Obedience is a Spiritual Virtue
●
Urgency in Prayer
●
You Must Influence Them
●
Faith, Hope and Love
●
Wisdom in the Word
➤