Daily Manna
What Does it Mean to Serve the Lord - II
Wednesday, 23rd of March 2022
172
120
1348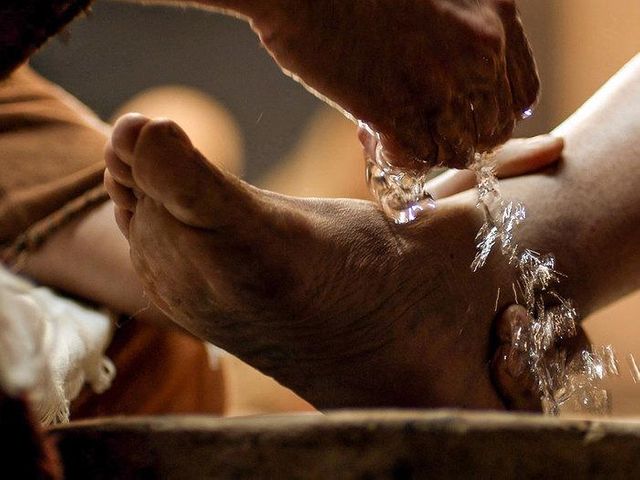 Lord Jesus said, "Anyone who wants to serve me must follow me, because my servants must be where I am. And the Father will honour anyone who serves me." (John 12:26 NLT)

#3 My servants must be where I am.
Where the Lord is, there His servant must be, speaks of availability. Nehemiah was a nobody before he was somebody. Look at how he was introduced in Nehemiah 1:1: "The words of Nehemiah son of Hacaliah."

Nehemiah did not receive any supernatural miracle, no angelic visit like Mary's or Damascus Road experience like Apostle Paul. He simply rose to the task at hand. He made himself available. He made himself useful. He did all that he could do. You don't need any titles to get the job done. Just make yourself available.

When it was time for prayer, Nehemiah prayed fervently. When It was time for building, he lent a hand to those building the walls.

I heard Kathryn Khulman, the great woman of God say this: "God does not use silver and gold vessels. He uses those vessels that are available" How true are these words. God is more interested in availability than ability. If you can make yourself available, He will empower you to be able.

Nehemiah's ability to remain faithful even in the face of difficulties and opposition ensured that he remained usable by God.

#4 We must serve the Lord with gladness
Serve the LORD with gladness; Come before His presence with singing. (Psalm 100:2)
The Lord does not like murmuring service, boring service, and sloppy service. There are people who claim to serve the Lord but are never in time for a service. We need to serve the Lord with excellence and not do things for the sake of just doing it.

Our God requires no slaves to surround His throne; He is love personified and would have His servants dressed in the uniform of joy and gladness.

Apostle Paul says, "Serve one another in love." This is an important key. 1 Corinthians 13:3 records, "No matter what I say, what I believe, and what I do, I'm bankrupt without love." (MSG)

The angels of God serve Him with songs, not with sighs and groans. The Lord looks at the heart, and sees whether we serve Him out of a willing heart or out of compulsion. Service garnished with cheerfulness is heart service and, therefore true service unto the Lord.
Prayer
Father, I make myself available to You. Here I am, send me LORD.
Father, forgive me for the times I have not served You with the right attitude.
Empower me with the Spirit of Excellence so that I would glorify Your name always. In Jesus' name. Amen.
Most Read
●
Stopping the Serpents
●
Receive Your Breakthrough
●
The Sacrifice of Thanksgiving
●
The LORD Never Fails
●
Love - The Winning Strategy -2
●
21 Days Fast: Day #8
●
In Faith or Fear
➤