Daily Manna
Crucial Insights on Atmospheres - 3
Tuesday, 26th of April 2022
153
97
1283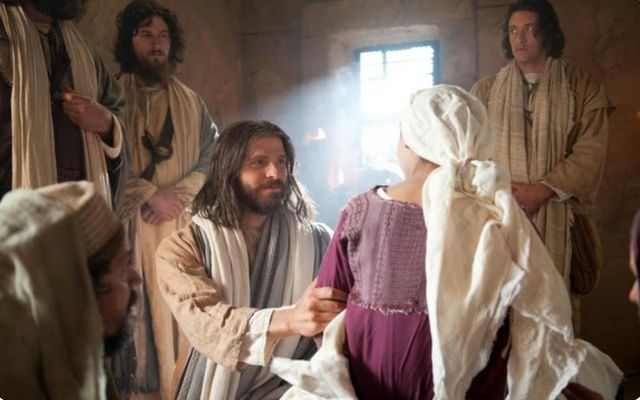 We have been learning about atmospheres. Today, we continue in our quest to gain insights into atmospheres.

One of the questions I have often been asked is, "Can we prepare an atmosphere?" The answer is "yes". For this, we need to learn from Lord Jesus, our forerunner and perfect example. (Hebrews 6:20, 1 Peter 2)

Lord Jesus, on His way to Jairus' house to heal his daughter, receives news that she is no more. "When Jesus heard it, He answered him (Jairus), saying, "Do not be afraid; only believe, and she will be made well." When He came into the house, He permitted no one to go in except Peter, James, and John, and the father and mother of the girl. (Luke 8:50-54)

Before Jesus could raise the little girl back to life, He put the mockers out. He prepared the atmosphere for a miracle.

While we may not necessarily be able to silence all the mockers, we can certainly put out pride, unforgiveness etc., out of our lives. Before praying for someone, make sure you lead them into a prayer of repentance and receiving Jesus as their Savior. Also, when you pray with someone, make sure you spend some time in worship and only then launch into intercessory prayer, as this will unite your hearts with His Spirit.

Apostle Peter learnt this secret of preparing the atmosphere for miracles from His Lord and Master – Lord Jesus Christ.

When he was called to pray for a lady called Dorcas, "Peter put them all (the people) out, and knelt down and prayed. And turning to the body, he said, "Tabitha, arise." And she opened her eyes, and when she saw Peter, she sat up. (Acts 9:40)

Peter, like Lord Jesus, prepared the atmosphere for the miraculous by eliminating hindrances. We, too, can learn from this and walk in the footsteps of the Master and His great Apostles.

Allow me to share one more nugget of truth.
And I will give you the keys of the kingdom of heaven, and whatever you bind on earth will be bound in heaven, and whatever you loose on earth will be loosed in heaven." (Matthew 16:19)

God has given us the power to bind the wicked spirits in heavenly places. Before praying in a place, we must take authority in the name of Jesus and bind every hindrance, every obstacle, and every evil power that would hinder the miraculous from manifesting. This is how you prepare the atmosphere for the miraculous.
Prayer
Father, in the name of Jesus, I bind the forces of darkness against my family members and me hindering us from receiving our breakthrough. I speak release and favour upon my life and family. Amen.
Most Read
●
Unfolding Grace
●
Day 11: 21 Days Fasting & Prayer
●
21 Days Fast: Day #3
●
Why Great Men and Women Fall -3
●
The Law of Honor In Relationships
●
The Waiting that Saved a Nation
●
How to Get Fire on the Altar
➤