Daily Manna
Quick Obedience
Thursday, 28th of April 2022
157
99
754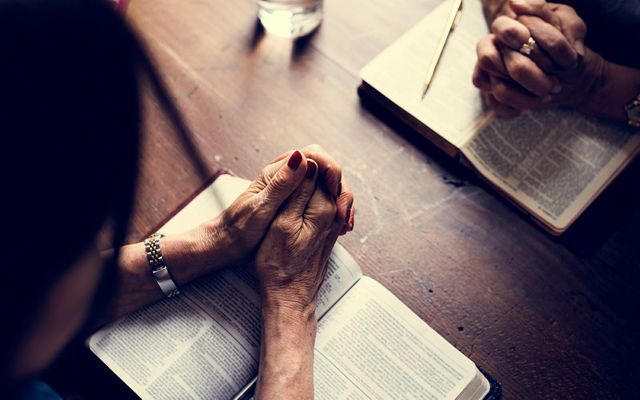 There was a famine in the land, besides the first famine that was in the days of Abraham. And Isaac went to Abimelech, king of the Philistines, in Gerar. Then the Lord appeared to him (Isaac) and said: "Do not go down to Egypt; live in the land of which I shall tell you. Dwell in this land, and I will be with you and bless you; for to you and your descendants I give all these lands, and I will perform the oath which I swore to Abraham, your father.

And I will make your descendants multiply as the stars of heaven; I will give to your descendants all these lands; and in your seed, all the nations of the earth shall be blessed; because Abraham obeyed My voice and kept My charge, My commandments, My statutes, and My laws." So Isaac dwelt in Gerar. (Genesis 26:1-6)

In the days of Isaac, there was a famine in the land of Israel. It appeared then, that the right thing to do was to go to Egypt, where there was plenty. But the Lord instructed Isaac not to go, and instead cling to the promise that He made with His father, Abraham. It was hard for Isaac to trust that God was truly speaking to him, but he did it.

He obeyed the Word of God and stayed where God told him. As a result of his obedience in the midst of a famine, He was blessed a hundred fold!

Then Isaac sowed in that land, and reaped in the same year a hundredfold, and the LORD blessed him. (Genesis 26:12)

At the wedding feast of Cana, the wine ran out. Mary told the servants, "Do whatever He (Jesus) says." It was a hard thing for the servants, but they quickly obeyed. Had they delayed in obeying the Word of the Lord Jesus, there would have been confusion at the wedding feast.

Their obedience was rewarded when the latter wine was better than the former wine. Delayed obedience is disobedience. Being quick to obey God's Word will save you a lot of heartaches and troubles as I have practically learned it.
Prayer
Father, give me a heart that readily obeys You and is tender towards Your Word, for obedience is better than sacrifice. In Jesus' Name. Amen.
Most Read
●
A Prophetic Lesson on Intercession-1
●
The Forgotten Key to Prosperity
●
Receive Your Breakthrough
●
God's Mirror
●
Does it Really Matter?
●
Hell is a Real Place
●
The Dangers of Distraction
➤