Daily Manna
Why Great Men and Women Fall – 6
142
96
872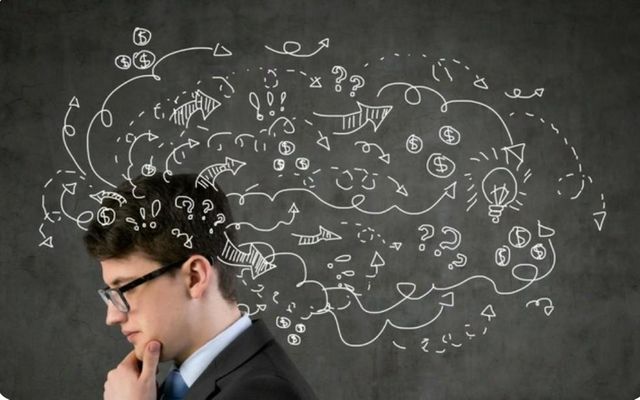 This is the last instalment in our series "Why Great Men and Women Fall".

From the life of David, we can clearly see that what we put in our minds has an effect on what we think. Wrong thinking then leads to wrong feelings, and soon we allow those feelings to influence us. We then give vent to our feelings – we indulge. And soon, our life is pulled apart!

Proverbs 23:7 tells us of the necessity to take control of our thoughts: "For as [a man] thinks in his heart, so is he."

Lord Jesus clearly revealed to us that impure (evil) thoughts defile a person.

For out of the heart proceed evil thoughts, murders, adulteries, fornications, thefts, false witness, blasphemies. These are the things which defile a man.. (Matthew 15:19-20) So it is very imperative that we take the right measures to direct our thought life.

This brings us to the question, "What are the steps do we need to take to hold on to our freedom and walk daily in the victory that Christ has promised us?"

[Inasmuch as we] refute arguments and theories and reasonings and every proud and lofty thing that sets itself up against the [true] knowledge of God; and we lead every thought and purpose away captive into the obedience of Christ (the Messiah, the Anointed One) (2 Corinthians 10:5 Amplified)

Taking our thoughts captive simply means gaining control over what we think about ourselves and life. This is very crucial for us in order to maintain freedom and victory in our ongoing faith walk.

Even though thoughts cannot be seen, weighed, or measured, they are real and powerful. Allow me to share some spirit-led strategies to overcome impure thoughts.

1.Your mind, not just your behaviour, must change.
Our lives will always move in the direction of our most dominant thoughts. God calls us to change sinful behaviour that does not honour Him. For that to happen, we need to work on disciplining our minds from which these behaviours stem.

Allow God to transform you by the renewing of your mind How do you renew your mind? Don't become so well-adjusted to your culture that you fit into it without even thinking. Instead, fix your attention on God. You'll be changed from the inside out. Readily recognize what he wants from you and quickly respond to it. (Romans 12:2 MSG) Refuse to entertain thoughts that don't align with the word of God. Consciously reject thinking that is in contrast to the word of God.

2.Speak Louder than Your Thoughts
Every thought has a voice. In the initial stages, the thoughts may have a gentle voice, but as you keep listening to those thoughts, they become louder and louder.

Apostle Paul writes: "take captive every thought to make it obedient to Christ" (2 Corinthians 10:5) One way to do this is to confess the word of God in contrast to the evil thought you are hearing in your mind.

For example, An evil thought says, "You are going to fall sick soon like everyone else". Say it aloud, "My body is the temple of the Holy Spirit, therefore no sickness will touch my body. I will be healthy all the days of my life. In Jesus' name." If the thought comes again, say it again. Confront your disabling thoughts. Don't be passive. It will take some work to take your thoughts captive each time they pop into your mind. But the LORD will surely help you.

3.Focussed Thinking
Choose to focus your thoughts on the right things. Scripture tells us, "And now, dear brothers and sisters, one final thing. Fix your thoughts on what is true, and honorable, and right, and pure, and lovely, and admirable. Think about things that are excellent and worthy of praise." (Philippians 4:8 NLT) When we start consciously focussing on these things, God promises to give us His peace.

A word of advice; be patient with yourself. Do not become harsh and critical of yourself as you learn to change your thought patterns. If you begin to think about the lies of a broken stronghold, repent as soon as you become aware of it.

Let repentance become a lifestyle, so nothing has a chance to take root. Keep moving forward in your freedom. Do not grow impatient as you are learning new ways to think.
Prayer
Anxiety and depression that wants to overshadow me go in the name of Jesus

The peace of God that surpasses all understanding is guarding my heart and mind in Christ Jesus.



Most Read
●
Focus Right
●
Greater Works
●
What Does it Mean to Serve the Lord - II
●
Use Your Imagination to Shape Your World
●
Looking Unto Jesus
●
Lessons from the Life of Judas -2
●
God Made Mother's Special
➤