Daily Manna
The Grace of Giving - 3
122
75
1204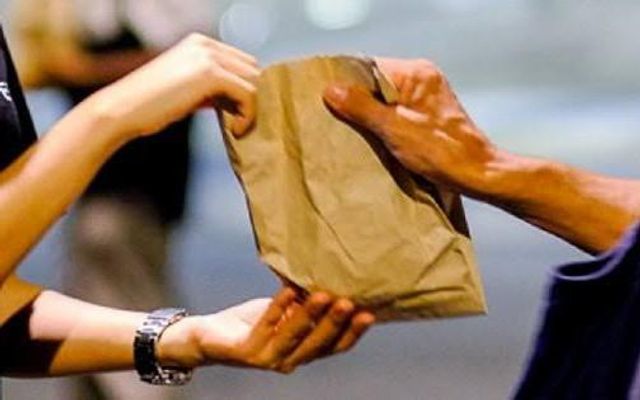 4. Giving Increases Our Love For Him
When a person receives Christ as his Savior, he experiences the delight of "first love" for the Lord. God's Spirit witnesses with his spirit that he is a child of God (see Romans 8:16), and this newfound relationship brings great joy and freedom.
Unfortunately, many Christians fall away from this first love when they do not depend on God to meet their daily needs. They think it is their abilities and talents that are giving them success.
Lord Jesus addressed this issue when He spoke to the church of Ephesus. Jesus said: "Nevertheless I have this against you, that you have left your first love. Remember therefore from where you have fallen; repent and do the first works" (Revelation 2:4–5).
Notice the three-fold command
1.Remember
2.Repent
3.Do the First Works
Repentance involves a change of mind, heart, and direction. Forsake the thoughts, attitudes, and actions that have drawn your attention away from wholehearted love for God. Receive God's forgiveness, and renew your commitment to do the "first works" of your faith.
First works could refer to many "important efforts," such as worship, prayer, Bible study, giving, fasting, and service to others etc. Each of these activities deepens our intimacy with the Lord.
His love for us never changes but yes, giving can increase our love for Him. The principle is simple, "Where our treasure is, there our heart will also be." (Matthew 6:21)
5. Giving increases Your Grace
"And God is able to make all grace abound toward you; that ye, always having all sufficiency in all things, may abound to every good work:" (2 Corinthians 9:8)
The giver has more grace than the receiver. The more you give, the more God makes His grace to abound toward you so that you can grow in good works.
6. Giving Establishes Your Righteousness
Another thing your giving does is that it helps to establish your righteousness: "Now may He who supplies seed to the sower, and bread for food, supply and multiply the seed you have sown and increase the fruits of your righteousness…" (2 Corinthians 9:10).
Our lives as Christians should depict our heavenly Father's character, who gave His precious Son, Jesus for our salvation: "For God so loved the world that He gave His only begotten Son, that whoever believes in Him should not perish but have everlasting life." (John 3:16).
Taking into consideration these blessings, I am sure that you will agree with me that it is more blessed to give than to receive (Acts 20:35).
Now for Studio we only need:
39 people who each can give Rs.100000
78 people who each can give Rs.50000
156 people who each can give Rs.25000
390 people who each can give Rs.10000
780 people who each can give Rs.5000
Will you be ONE of them?
Remember, the LORD never forgets what you do towards His name
and His Blessing will touch you and your generations to come. (Hebrews 6:10)
Prayer
Now, may the LORD who supplies seed to the sower and bread for food, supply and multiply every seed that I have sown and increase the fruits of my righteousness. In Jesus' name. Amen.
Most Read
●
A Christ Centered Home
●
Drawing on God's Grace
●
Faith: A Sure Path to Pleasing God
●
Is It OK to Skip Church and Watch Church Online at Home?
●
Get Ready for Your Promotion
●
The Intentional Search
●
Developing Sensitivity to the Holy Spirit - I
➤