Daily Manna
Overcoming the Arrows of Discouragement - II
Tuesday, 7th of June 2022
109
80
1170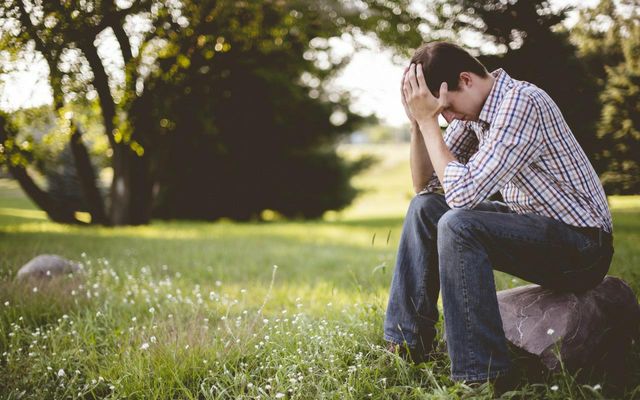 The spirit of discouragement is one of the major reasons why many have not moved forward in their life. Discouragement attacked them so badly that many quit schools, colleges, ended their careers, walked away from serving the LORD, while some even resorted to suicide.
Discouragement can attack anyone, regardless of status or gender. Elijah was a prophet who commanded fire from heaven to fall and it did, but he too experienced discouragement and asked God to kill him.
"But he (Elijah) himself went a day's journey into the wilderness, and came and sat down under a broom tree. And he prayed that he might die, and said, "It is enough! Now, Lord, take my life, for I am no better than my fathers!" (1 Kings 19:4)
Satan is a liar and the father of lies but at the same time, he is not stupid. He won't attack you with depression when things are going fine for you. He may attack you with pride in your peak moments but he will not attack you with discouragement. You are more prone to experience the attack of discouragement when things are looking bleak around you.
But how does one know that the spirit of discouragement is on the prowl against him or her? There are some symptoms that we need to be watchful about!
Worrying is contrary to the word of God. Your confidence is taken away and now you are not sure those things will happen. And now you start worrying. Take a look at what God says about worry:
"Therefore I say to you, do not worry about your life, what you will eat or what you will drink; nor about your body, what you will put on. Is not life more than food and the body more than clothing?
"Therefore do not worry, saying, 'What shall we eat?' or 'What shall we drink?' or 'What shall we wear?' For after all these things the Gentiles seek. For your heavenly Father knows that you need all these things. But seek first the kingdom of God and His righteousness, and all these things shall be added to you. Therefore do not worry about tomorrow (Matthew 6:25, 31-34)
Worry has the potential to steal your peace and joy and leave you totally discouraged.
2.Complaining About Everything
When people go through discouragement, you will hear them complain about everything. If the AC is on they will tell you it is cold, if you put it off, they will tell you, it's warm, if you reduce it, they will ask you, "Is the AC not working properly?" You get the idea what I am trying to convey.
When you are attacked by the spirit of discouragement, you will even complain to God about why things are not working out. The best antidote for complaining is thanksgiving. Thank the LORD for all the good things He has done in your life. (James 1:17)
Do all things without complaining and disputing, that you may become blameless and harmless, children of God without fault in the midst of a crooked and perverse generation, among whom you shine as lights in the world, (Philippians 2:14-15)
No matter how rocky your path is currently or how fierce the storm, give thanks for the things He has accomplished in your life. If our mouths are filled with thanksgiving, we cannot use it for complaining.
Confession
I am a victor and not a victim because of what Lord Jesus did on the cross for me. Christ in me is the hope of glory.
Father, I thank You for all that You have done for me. If it was not You, then I would have already perished. I will see greater things because of Your wonderful presence in my life. In Jesus' name. Amen.
Most Read
●
Biblical Reasons to Praise God
●
How Loudly Can You Speak?
●
The Beautiful Gate
●
The Wine Jesus Drank
●
Getting Grace By Faith
●
The Power of the Seed - 3
●
What is Blasphemy Against the Holy Spirit?
➤