Daily Manna
Can God Provide For Me Today?
Saturday, 11th of June 2022
114
79
1403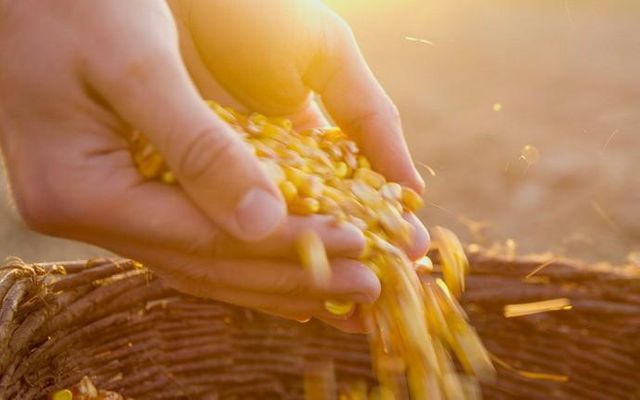 The children of Israel once sarcastically asked the Lord this question, "Can God prepare a table in the wilderness?" Psalms 78:19). The answer to that question is a definite 'Yes!" In fact, heavenly manna fell every morning for six days in their own backyard. "The Israelites called the food manna. It was white like coriander seed, and it tasted like honey wafers. (Exodus 16:31).
Again, when the children of Israel desired to eat meat instead of manna, the Lord answered, "Has the Lord's arm been shortened? Now you shall see whether what I say will happen to you or not." (Numbers 11:23)
Following this word, the Lord sent a "sent a wind that brought quail from the sea and let them fall all around the camp. For miles in every direction, there were quail flying about three feet above the ground. So the people went out and caught quail all that day and throughout the night and all the next day, too." (Numbers 11:31-32)
The miracles did not stop. The children of Israel wore clothes and shoes that never wore out, and neither did their feet swell! (Nehemiah 9:21). These acts were acts of supernatural provision.
After reading all this, many Christians feel, "Oh sure, I believe it, but that was way back then." Don't be one of them. Don't allow your faith to waver when it comes to trusting God personally for your own miracle provision. Please pay careful attention to what I am about to say now: "The ability of God to provide for you must be birth inside of you through revelation. It must come through the anointing of the Holy Spirit."
Here is what I want you to do. For the next seven days, keep on reading scriptures related to supernatural provision. After reading those scriptures, ask the Lord to provide for you. Mark my words; things will start happening in your life. When this works for you, practice it lifelong and teach others as well.
I believe we are living in the last days. The Bible predicts "birth pains" before the coming tribulation (Matthew 24:8). Yet, both scriptures and history reveal that God is able, during good times and tough times, to provide supernaturally for you!
Prayer
Father, I receive your word on supernatural provision. You haven't changed. You are the same yesterday, today, and forever. You are my provider. In Jesus' name. Amen.


Most Read
●
Learn What Stops Your Transformation
●
Through Him No Limits
●
Vertical Forgiveness
●
Putting God First #1
●
How God Provides #1
●
Sanctification Explained Clearly
●
Your Attitude Determines Your Altitude
➤