Daily Manna
Don't Sabotage Your Destiny!
Monday, 13th of June 2022
114
81
647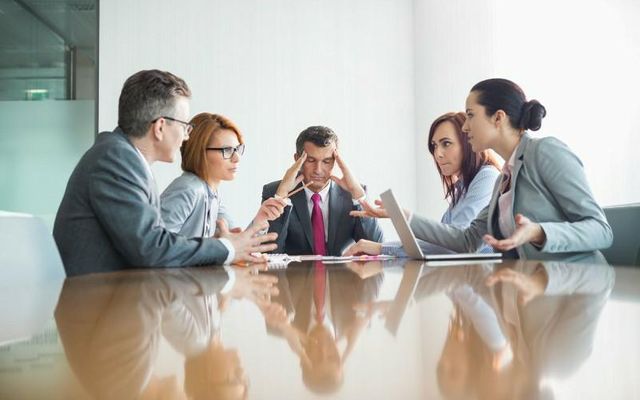 Have you seen yourself constantly doing certain things which could very well have a very bad impact on your current and future life? The real sad part is that though you know about such things, you cannot seem to put an end to them. Apostle Paul writes, "I don't really understand myself, for I want to do what is right, but I don't do it. Instead, I do what I hate." (Romans 7:15 NLT)
Habits are actions that are repeated over and over again. Most of the time, these actions are carried out without even giving much thought to them. These actions create patterns that are good and bad. These bad patterns can be very destructive in the long run. The fight of faith is to align our actions with the will of God as our habits influence our outcomes. "Fight the good fight for the true faith." (1 Timothy 6:12)
God has created each one of us in His likeness and image with a purpose and calling. However, for that purpose and calling to be manifested on this earth, you and I must perform certain actions in line with His word. Many times, due to the desires of the flesh, one finds himself doing things that are far and out from his original destiny in Christ. This can prevent or delay in fulfilling our purpose and calling for which we were created.
Two simple steps to break these destructive patterns
1.Acknowledge
Acknowledging that you have a self-sabotaging habit is the first step in the process of deliverance. Humility is not how low you bend but in acknowledging what needs to change in your life. This is true repentance.
David experienced true repentance when he prayed, "I acknowledged my sin to You, and my iniquity I have not hidden. I said, "I will confess my transgressions to the Lord," and You forgave the iniquity of my sin." (Psalm 32:5)
2.Yield to His Spirit
Make it a point to daily seek the LORD through the word and prayer. As we do that, He will speak to us and instruct us on how to go about the issues we are facing. He will release grace and favour. We are called to live by the Spirit, and hence we must follow the leading of His Spirit in every area of our lives.
So I say, let the Holy Spirit guide your lives. Then you won't be doing what your sinful nature craves. The sinful nature wants to do evil, which is just the opposite of what the Spirit wants. And the Spirit gives us desires that are the opposite of what the sinful nature desires. (Galatians 5:16-17 NLT)
Set your heart on overcoming this battle through repentance and yielding to the Spirit. As you do this regularly, those evil patterns will break and you will see the manifestation of God's purpose for your life.
Many of you reading this may try and postpone dealing with these self-sabotaging patterns. But that is again asking for trouble. As hard as it seems, the best way to handle these self-sabotaging patterns is to take care of them now. Otherwise, they will come back and bite you. For He says, "In an acceptable time I have heard you, and in the day of salvation I have helped you." Behold, now is the accepted time; behold, now is the day of salvation. (2 Corinthians 6:2)
What you don't deal with when you are strong will come back to attack you when you are at your weakest point. Don't sabotage your destiny!
Prayer
Father, give me Your grace to deal with the issues in my life that are holding me back from fulfilling my destiny in Christ. In Jesus' name. Amen.
Most Read
●
How God Provides #1
●
Learning to Submit to God in Your Pain
●
Are You Resisting the Lord?
●
Peace – God's Secret Weapon
●
The Name of Jesus
●
Spiritual Trek
●
Seasons of Pruning- 2
➤