Daily Manna
Practical Ways to Show Grace
Monday, 20th of June 2022
121
85
605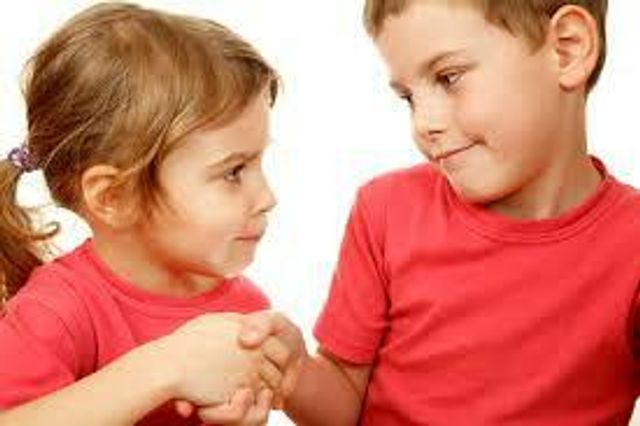 Responding to others with grace means "bearing with" (or graciously putting up with) people. It means acknowledging that everyone has areas of weakness and that we all are "a work in progress". Showing grace is a key attitude we should cultivate.

Allow me to share with you practical ways to show grace.

Showing Grace With Words
It's normal to feel irritated or upset with other people, but God wants us to learn a different way to respond. When dealing with people, whether Christian or not, we must use words that are kind and gentle.

Now there will be times when there is a need to correct people, but it never has to be done in a mean tone.

Colossians 4:6 "Let your speech be always with grace, seasoned with salt, that you may know how you ought to answer each one."

Respond With Grace
Have you been criticized unjustly? Now you don't have to be a doormat and let people walk over you. However, you can still respond in a gracious way. There are two ways you can react or act in a gracious way. This will create a great impact on the people around you and glorify the name of Jesus.

Responding with a calm spirit will cause you to see the truth and make the necessary changes to go the next level.

Learn to say, "I am sorry."
Today' sorry' is rarely heard, and that is what makes it even more special. When you make a mistake, swallow your pride and ask for forgiveness. Remember, grace is giving to the other person what they don't deserve. If we only did this, there would be fewer divorces and even fewer problems among Christians.

Say Thank You To Show Grace To Others
Take time to say "thank you." It doesn't cost anything, but it can show other people gratitude and grace.

Many years back, I saw this Christian movie called 'Fireproof'. The man wins his wife back and repairs his marriage by acting graciously towards her. Her actions and reactions were horrible, yet he continues to be gracious. Their marriage was restored because of the gracious actions of the husband.

"If you come upon your enemy's ox or donkey that has strayed away, take it back to its owner. 5 If you see that the donkey of someone who hates you has collapsed under its load, do not walk by. Instead, stop and help. (Exodus 23:4-5)

In my early days, passages similar to the above hardly made sense to me. But thank God, now they do!

Carefully notice that God wants us to act graciously towards the property belonging to our enemies and those that hate us.

I believe there is going to be great restoration in your life even as you begin to show grace to others.
Prayer
1. Father, in the name of Jesus, I ask that I would grow in the grace and knowledge of our Lord and Savior, Jesus Christ.

2. Grace and peace be multiplied to me in the knowledge of God and of Jesus Christ my Lord.

3. From now on, my joy shall multiply as I have received unlimited favour and grace in the Name of Jesus.

4. Oh Lord, by Your Spirit lead me to unlimited success and favour in the coming days, weeks and months in the Name of Jesus.

5. Lord, cause me to be at the right place at the right time in Jesus' Name.

6. Wherever I go, surely goodness and mercy shall follow me all the days of my life in Jesus' Name.
Most Read
●
Standing Firm in Faith
●
A Place Called Heaven
●
No. 1 Enemy of the Anointing
●
Prioritize the Altar to Alter Your Life
●
How to Build Right Relationships
●
21 Days Fast: Day #4
●
The 7 Spirits of God: Spirit of the Lord
➤