Daily Manna
The Rod that Budded
Sunday, 26th of June 2022
116
85
1003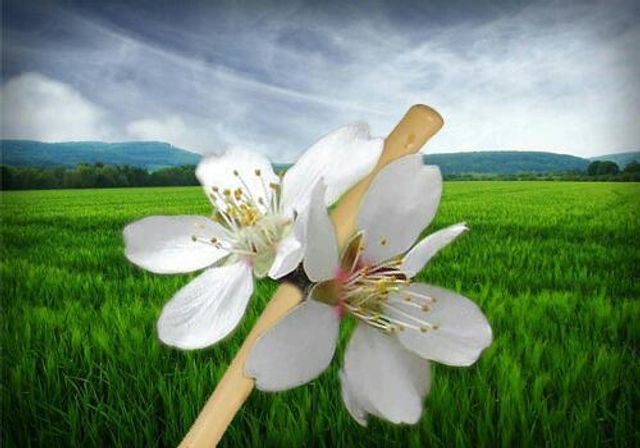 Then the Lord said to Moses, "Tell the people of Israel to bring you twelve wooden staffs, one from each leader of Israel's ancestral tribes, and inscribe each leader's name on his staff. (Numbers 17:1-2)

Notice that the rod was disconnected from its source. Naturally speaking, the rod had lost its capacity to grow and bear fruit as it was disconnected from the parent plant.

It could be that as you read this, some area of your life is dried up like this rod that I just spoke about. Maybe you had a dream, a vision, and it has just faded over time. I believe your story is about to change today.

Interestingly, in ancient Israelite culture, a rod was:
1.A symbol of authority and power (Exodus 4:20; Exodus 7:9-12)

2.A symbol of Judgment (Psalm 2:9; Proverbs 10:13) Related to a Sceptre (Ezekiel 19:14)

Then you shall place them in the tabernacle of meeting before the Testimony, where I meet with you. (Numbers 17:4)
The LORD then told Moses to keep the dry rods in His Presence – not just anywhere but in His Presence. No matter what your situation is, get yourself in the presence of God on a daily basis. Maintain that presence all throughout the day by praising him, listening to worship music etc. Don't lose His Presence. This is the key.

Now it came to pass on the next day that Moses went into the tabernacle of witness, and behold, the rod of Aaron, of the house of Levi, had sprouted and put forth buds, had produced blossoms and yielded ripe almonds. (Numbers 17:8)

The three stages of fruit
1.Buds
2.Blossoms
3.Almond – fruit

All these came to pass even as the rod lay in God's presence the whole night. What took you years and months will only take days as you bring yourself into the presence of God. Difficult matters will start yielding results. The Lord will do a quick work that even your mind will not be able to fathom.

I was in this state of India preaching the gospel. There was a woman suffering from a cancerous tumour in the mouth. That evening, I told them the same thing that I told you just now. Bring yourself into the presence of God. That evening this woman came on the stage, testifying that the cancerous tumour broke; there was blood all over. The volunteers were getting towels to wipe away the blood. Honestly, I was a little shaken. The next day early morning, she went to the hospital, which ran tests. She was cancer-free. Even the doctors were surprised.

How true is His Word!
You will show me the path of life; in Your presence is fullness of joy; at Your right hand, there are pleasures forevermore. (Psalm 16:11)

Bring yourself into His Presence. Your story is changing right now.
Prayer
Heavenly Father, We desire to feel your Holy Divine Presence daily in our lives. Be with us always, touch our hearts, shape us, mould us and guide us. In Jesus' Name. Amen.
Most Read
●
Becoming Familiar With the Presence of God
●
Fear Not
●
Breaking the Power of Iniquity - I
●
Are You a True Worshiper
●
The Gift Of Grace
●
Live a Life of Honour
●
Dare to Dream
➤