Daily Manna
Ruler Over the Kings of the Earth
Monday, 27th of June 2022
127
90
1197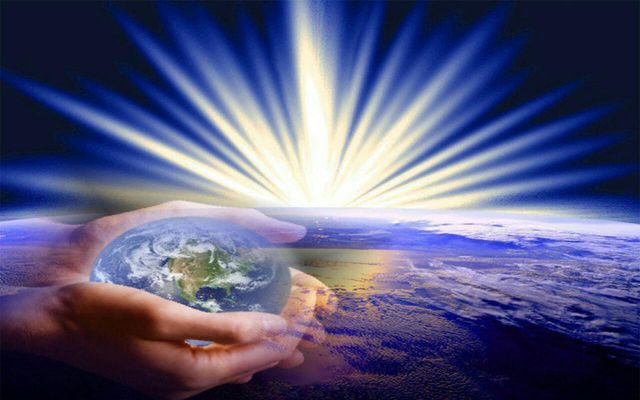 and from Jesus Christ, the faithful witness, the firstborn from the dead, and the ruler over the kings of the earth. To Him who loved us and washed us from our sins in His own blood, (Revelation 1:5)

The third name given to Lord Jesus Christ in the above verse: Ruler over the kings of the earth.

When we see the mess the world is in, it's sometimes hard for us to believe that Christ is actually the "The Ruler Over the Kings of the Earth" This is because even though Christ has the right to rule the earth, He isn't exercising this authority over kings and kingdoms at this time.

satan won a temporary legal right to rule the kingdoms of the world when Adam relinquished his God-given authority in the Garden of Eden.
Take a close look at the following verses of scripture:

Then the devil, taking Him up on a high mountain, showed Him (Jesus) all the kingdoms of the world in a moment of time.

And the devil said to Him, "All this authority I will give You, and their glory; for this has been delivered to me, and I give it to whomever I wish. Therefore, if You will worship before me, all will be Yours." And Jesus answered and said to him, "Get behind Me, satan! For it is written, 'You shall worship the LORD your God, and Him only you shall serve.' (Luke 4:5-8)

Although Lord Jesus made it crystal clear to the devil as to who was worthy of all worship, He did not dispute satan's temporary claim to the kingdoms of the world.

The Lord Jesus knew that when His work on the Cross was finished, satan, too, would be finished! (See John 12:31)

After Lord Jesus rose from the dead, He declared, "All authority has been given to Me in heaven and on earth. "(Matthew 28:18).

Today, the Lord controls the hearts of earthly rulers as well.
The king's heart is in the hand of the Lord,
Like the rivers of water;
He turns it wherever He wishes. (Proverbs 21:1)

That means that we should be praying for God's will to be done in our nation and for our leaders to seek God and listen to Him. We should pray that they would be surrounded by godly counsel and, most important, that our leadership would personally know God and the salvation found through faith in Jesus Christ alone.
Prayer
Father, raise up leaders in this nation with discerning hearts, bold faith, and wise minds that model Your character.

Father, You alone hold the power to turn the hearts of leaders; listen to our prayers to move them into right action. In Jesus' name. Amen.
Most Read
●
Ask for Old Paths
●
God Looks Differently
●
Five Groups of People Jesus Met Daily #2
●
Becoming Christlike
●
How to Bring Lasting Changes in Your Life -1
●
21 Days Fast: Day #2
●
Speak in Tongues and get Spiritually Refreshed
➤