Daily Manna
Live Peacefully With Others
Monday, 18th of July 2022
170
95
1285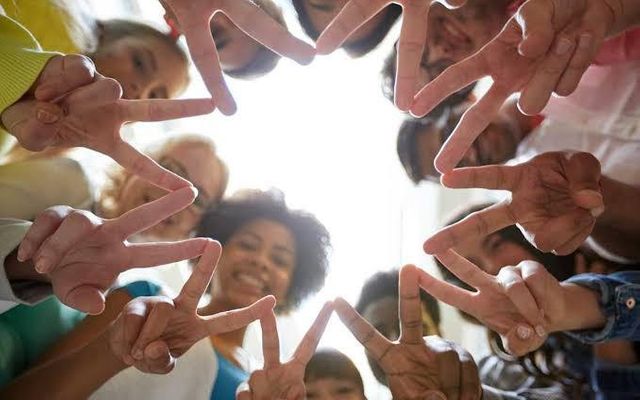 Have you ever heard the saying, "the world is a global village?" As wide and densely populated as the world is, how can it be compared to a village? A village is a small setting where each one practically knows everyone, and nothing is hidden from the next person. Now I believe this description of the world is the best ever.

It is said that no man can live like an island. It simply means that no single person can survive on his own without the help of others around and their input one way or the other in his or her life. Indeed that is the pattern of God for humanity. God never created us to live in isolation. The Bible says from the beginning; that he created them male and female, not male or female. (Read Genesis 5:2) This goes to show that the ecosystem is only balanced when we all make up our minds to live as one united community of people.

Are you thinking in your mind, "Well, I think that doesn't work for me, I have been badly hurt, and I just want to be alone." Some others may say, "Oh, I am not sure I am a relationship person, I get offended easily, and people move away from me for such." Well, that's why God is speaking to you today.

One day, I decided to spend the entire day in fasting and praying to grow in the anointing. The whole day went by, and I was waiting for a word, a vision – something from the Lord. Late in the evening, the Lord began to speak intensely to me through Romans 12:18 "….as much as depends on you, live peaceably with all men." Romans 12:18 TPT says, "Do your best to live as everybody's friend." Remember, in His sermon in Matthew 5:9; Lord Jesus said, "Blessed are the peacemakers: for they shall be called the children of God." That is one way to prove your identity as a child of God is to always seek peace."

Seeking peace doesn't mean that everyone will begin to like you and suddenly become well-behaved. No. It simply means that in spite of their action and reactions, you choose to be a man and a woman of peace. Let go of their faults and shortcomings and seek peace.

Lord Jesus also said in Mark 9:50, "Salt is excellent for seasoning. But if salt becomes tasteless, how can its flavour ever be restored? Your lives, like salt, are to season and preserve. So don't lose your flavour, and preserve the peace in your union with one another." Did you catch that?

You are a person of value, just as salt is valuable to food. So make every effort to live peacefully with your co-workers, with your church members, with your neighbours etc. Don't be a toxic person because it doesn't show your status as a child of God.

Too often, we always want to give people a piece of our mind. But to what end? "Oh, they will think I am stupid and weak," but you are not, and that's a fact. Let soothing words proceed from your mouth. Post words of encouragement and blessing on your social media posts, not sarcastically hinting at someone or venting your feelings.

And when you make a decision to be a peacemaker, you are creating a world that indeed is a global village. The peace you send out ripples to others, and before long, everyone will want to be around you. It may not just happen overnight but give it a shot; it sure works.
Prayer
Father, in the name of Jesus, I confess I am a peacemaker. The aroma of peace is diffused through me in every situation and in every place. Amen.
Most Read
●
Take Action
●
Cultivating the Supernatural
●
Learn How Peace Can Change You
●
Prepare to Meet the Bride Groom
●
Making Worship a Lifestyle
●
The Forgotten Key to Prosperity
●
God Has A Plan For You
➤