Daily Manna
Five Groups of People Jesus Met Daily #2
Wednesday, 31st of August 2022
189
118
1270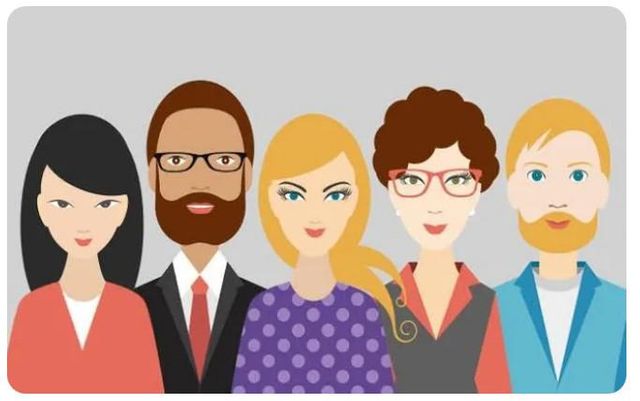 Continuing in our series of The Five Groups of People Jesus Met Daily, today, we look at some other groups.

The Bible speaks of several times where crowds followed Jesus.
Great multitudes followed Him—from Galilee and from Decapolis, Jerusalem, Judea, and beyond the Jordan. (Matthew 4:25)

A huge crowd kept following Him wherever He went, because they saw his miraculous signs as he healed the sick. (John 6:2 NLT)

What typifies a crowd is the way their emotions can be swayed from the one extreme to the other. The one moment they love you, and the next moment they may hate you.

At one moment, they shout, "Hosanna to the Son of David! Blessed is he who comes in the name of the Lord! Hosanna in the highest!" but given the right incitement, they will cry out, "Crucify him! Crucify him!" Crowd loyalties are very fickle in nature.

In studying the Gospels closely, one can see tremendous similarities between the multitudes following Jesus in His day and the multitudes following Jesus today.

The questions each one of us must ask ourselves are:
When I go to Church, am I part of the crowd or am I part of the house? The crowd often come to see what they can get, but not give themselves.

Am I part of the excitement, or will I still be there even when deep truths of the word are being taught? Jesus taught the multitudes with parables but expounded the deeper truths in private to His disciples (Matthew 10:13-17; Mark 4:2).

Is my serving dependant on the crowd feeling, or I am serving the Lord because the word tells me to?

Am I serving the Lord because there is a crowd, and will I still serve even if there is no crowd?

These are tough questions, but these will help you to set your motives right before the Lord from whom nothing is hidden. (Hebrews 4:13)
Prayer
Today, is Day 4 of the Daniel Fast
[If you have still not embarked on it or want further information on it, please refer Daily Manna of 26th & 27th August]
Scripture Readings
Genesis 13:2
Deuteronomy 28:11
Psalm 34:10
Proverbs 10:22
Confessions
I believe in the name of the Lord Jesus Christ, and I have eternal life. (1 John 5:13) I am the righteousness of God in Christ Jesus and I can do all things through Christ who strengthens me. I am a true follower of Christ. (2 Corinthians 5:21, Philippians 4:13) I am a new creation in Christ Jesus, born again by His resurrection from the dead, and justified by His blood. I will serve the LORD with all I have. (2 Corinthians 5:17, 1 Peter 1:3, Romans 5:9)
Prayer Missiles
1. Father, in the name of Jesus, I receive empowerment and break free from every yoke of debt in the name of Jesus.
2. Lord, bless and prosper the work of my hands, cause me to experience open doors in my career and business in the name of Jesus.
3. Lord, raise men and women and cause them to remember me for good wherever my name is mentioned in the name of Jesus.
4. Father, You said in Your word that you will not forget the Labour of Love and that he who Waters shall also be watered. therefore in the name of Jesus, I pray that all my past generosity and giving shall speak for me.
5. Father, at every given time, let my eyes and ears be open to opportunities; I shall not be blind and deaf when opportunities come in the name of Jesus.
6. I shall be a lender and not a borrower. I will not be a financial burden to my friends family, neighbours and colleagues in the name of Jesus.
7. All of my investments both in career and every area of my life shall begin to yield fruit and multiply in fullness.
8. Lord, I pray for the strength to not be a disappointment to anybody that looks to me for financial help in the name of Jesus.
9. Give me a measure of prosperity that will swallow my history of poverty in Jesus name.
10. If there is an economic recession, Father, bless me and cause me to enjoy abundance in Jesus name.
Most Read
●
The Firstborn From the Dead
●
The Purpose of Pentecost
●
Desiring to See Jesus 
●
Dream Killers
●
Quality Family Time
●
Lessons from Deborah's Life
●
Hindrances to Change
➤