Daily Manna
The Sacrifice of Thanksgiving
Thursday, 8th of September 2022
174
105
1125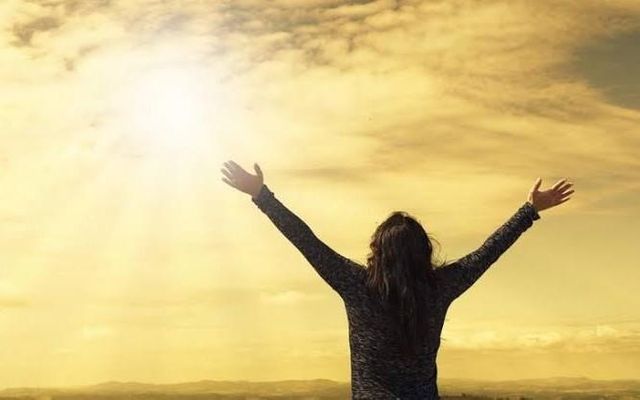 Let them sacrifice the sacrifices of thanksgiving, And declare His works with rejoicing. (Psalm 107:22)

In the Old Testament, a sacrifice always involved the shedding of blood. In the New Testament, our Lord Jesus Christ offered Himself as the One perfect sacrifice for all of us. There is no more need for the shedding of blood. However, the Bible does speak of the 'sacrifices of thanksgiving.'

The Bible commands us that we are to come into God's presence always with thanksgiving and praise. (Psalm 100:4) Now, there are times when things are not going well in our lives, in our families, and yet we make it a choice to offer to God thanksgiving and praise. This literally makes us bleed on the inside.

I don't know about you, but there was a time in my life when I went through this valley. Your flesh screams back at you, saying, "what are you thanking God for? There is nothing good happening, and yet you make a choice saying, "Lord, I thank You for your salvation. I thank You for bringing me this far." A sacrifice means it will cost you something. You will literally start weeping. Hence it is called a sacrifice of thanksgiving. In this case, the sacrifice is none other than you.

Sometimes our carnal flesh just doesn't want to thank God. However, we are to thank God "in all circumstances" because this is God's will for us (1 Thessalonians 5:18). It is God's will for us to thank Him always, every day, no matter what we are going through.

As we go through a day, there will be challenges that come against us. These challenges often cause us to grumble and complain about everything. At such times, how do we maintain the peace of God in us? The Bible reveals to us this secret in Colossians 3:15

"And let the peace of God rule in your hearts, to which also you were called in one body, and be thankful."

Try to maintain an attitude of thankfulness throughout the day. For example: "Lord, I thank You that You will help me overcome this situation. I thank You that You are on the Throne, and victory is mine. In Jesus' name."

Therefore, "let us continually offer up a sacrifice of praise to God, that is, the fruit of lips that give thanks to His name. And do not neglect to do good and sharing, for with such sacrifices God is pleased" (Hebrews 13:15).

Instead of looking around and giving in to the negativity of this world, look around to find something to be thankful for. Notice the word 'continually'. In other words, we are to make thanksgiving a habit and not just an event.

As you keep doing this, you will find that the peace of God will begin to flow into every situation. This will cause you to have greater intimacy with God. Peace in our mind, body and soul is connected to our practice of thanksgiving.
Prayer
Father, in the name of Jesus, I thank You that You have brought me this far, and You are faithful to take me even further. I ask You that thanking You would be the very foundation of my life. Amen.
Most Read
●
Unbelief
●
Salt of the Earth or Pillar of Salt
●
The Gift Of Grace
●
The Complete Solution to Iniquity
●
Day 10: 21 Days Fasting & Prayer
●
Nature of Godly Discipline - 2
●
Why Are You Still Waiting?
➤