Daily Manna
Breaking Evil Patterns
Saturday, 17th of September 2022
194
114
1174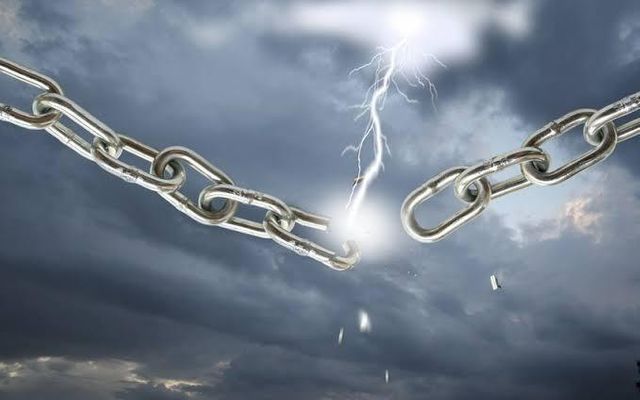 Now there was a famine in the days of David for three years, year after year (2 Samuel 21:1)

David was a righteous king, a man after God's own heart, and yet he had to go through a famine. Some people believe that once they have accepted Jesus as their Lord and Saviour, it's all going to be a bed of roses. That's not true - That's a false gospel. Lord Jesus clearly pointed out saying, "In the world, you will have tribulation; but be of good cheer, I have overcome the world." (John 16:33)

The Lord never once did say that we will not have issues to deal with, but since we belong to Jesus, we will have the power to overcome those issues.

One day, a team member came to me saying, "Pastor Michael, please pray that all my problems go away." I agreed to pray and laid hands and said, "Lord, take her to heaven". She moved her head away from my hand and looked at me rather surprised, saying, "Pastor, what are you praying?" I then had to remind her about the scripture John 16:33 (quoted above).

While we may have issues in this life, we need to take a closer look at problems that repeatedly occur in our lives. David had a famine repeatedly for three years. Scripture emphasises it by mentioning "year after year."

Interestingly, David did not think of this as a mere coincidence or some climatic problem. He reckoned that was something more deeper to this than it was evident. David understood that this was an evil pattern.

What is an 'evil pattern'?
When there is a repeated pattern of events taking place in a person's life, in a family or even in a place, that's called an evil pattern. An evil pattern often gives rise to a stronghold.

Have you come across places on the road with a signboard that points out 'Accident Prone Area'? Some drivers who are wise enough to heed the signs actually slow down. If you would care to investigate with the locals who live near those places, they will tell you that accidents occur on certain specific days of the month. It's a clear case of an evil pattern occurring in a place.

There was this person who wrote to me saying, "Pastor, whenever there is a function in our house, someone meets with an accident at the same time." This is another example of an evil pattern.

These are not mere coincidences. If you see them as mere coincidences, you are being deceived. The power of the devil lies in his deception. The devil always hides, whereas God is always revealing Himself. Is it any wonder then that the Bible calls the devil a thief and a robber? (John 10:10)

Now let's look at some biblical examples of an evil pattern working in the lives of individuals.

Abraham, his son Isaac and his grandson Jacob all had an evil pattern of late childbearing in their lives. It was as if the enemy was holding on to something and not allowing their wives to conceive. They all struggled to give birth to children.

An evil pattern of lying in each generation:
- Abraham lied twice about Sarah
- Isaac and Rebecca's marriage was characterised by lies

- Jacob lied to almost everyone; his name means deceiver
- Ten of Jacob's children lied about Joseph's death

An evil pattern of favouritism by at least one parent in each generation
- Abraham favoured Ishmael
- Isaac favoured Esau
- Jacob favoured Joseph and later Benjamin

An evil pattern of division or being cut off from siblings
- Isaac & Ishmael
- Jacob fled his brother Esau and was completely cut off for years
- Joseph was cut off from his ten brothers for over a decade

An evil pattern of poor intimacy in the marriages of each generation:
- Abraham had a child out of wedlock with Hagar
- Isaac had a terrible relationship with Rebecca
- Jacob had two wives and two concubines

You might protest, saying that that was back in the Old Testament. So let me show it to you in the New Testament as well:

In John 4, Jesus meets a Samaritan woman at Jacob's well. He then prophetically reveals her life, saying, "you have had five husbands, and the one whom you now have is not your husband; in that, you spoke truly." (John 4:18)

Clearly, this woman was not an ordinary woman. I believe she was a beautiful woman, and yet she had a hard time establishing a stable working relationship. She had an evil pattern at work in her life.

How do you break an evil pattern that is at work in your life?
1. You need to recognise the evil pattern at work in your life.

It's only when you recognise it that you can effectively deal with it.

Unless one is able to recognise these evil patterns, not much will change. Also, not until the Holy Spirit opens one's eyes to see these evil patterns, one may not be able to discern them.
Prayer
Father, in the name of Jesus, open my eyes to discern the presence of evil patterns at work in my life and family
Most Read
●
21 Days Fast: Day #21
●
Imitate
●
The Two P's to Win a Race
●
Guard Your Heart Diligently
●
The Grace of Giving - 1
●
Can Christians Go to Doctors?
●
The Life of Faith
➤