Daily Manna
Daddy's Girl – Achsah
Saturday, 24th of September 2022
204
117
1474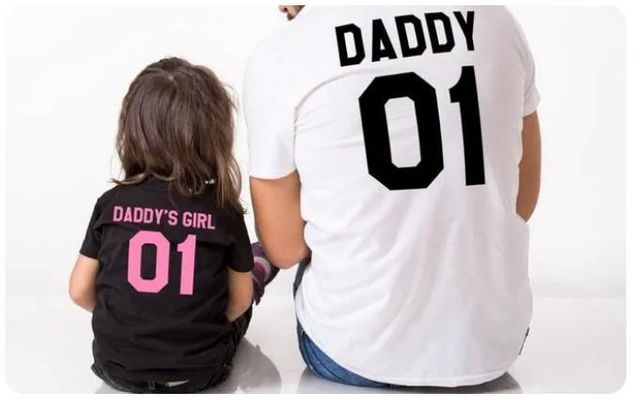 Then Caleb said, "Whoever attacks Kirjath Sepher and takes it to him, I will give my daughter Achsah as a wife." And Othniel, the son of Kenaz, Caleb's younger brother, took it, so he gave him his daughter Achsah as a wife. (Judges 1:12-13)

Though Caleb was eighty-five years of age, he had absolute faith in the promises of God. Moreover, he was a good man of strong character. He had a daughter named Achsah, who was given in marriage to a man called Othniel.

The most significant influence on a child's faith is parents. And this includes spiritual influence as well.

As a small boy, I fondly remember my mother taking me to church. Though she did not have much of an education, during dinner time, she would constantly share stories from the bible with my little brother and me. Naturally, this impacted me greatly as a little boy.

During my teenage years, I rebelled and drifted into the world of heavy metal music and martial arts. But, even then, I would see her constantly praying and fasting for me so that I would turn to God. Many times, I would come late in the night only to find her still praying for my safety. This deeply impacted my life, and it later turned me to the Lord.

Apostle Paul reminds us that the faith of even one parent or grandparent can have a great influence on a family. Paul reminded Timothy saying, "I call to remembrance the genuine faith that is in you, which dwelt first in your grandmother Lois and your mother Eunice, and I am persuaded is in you also" (2 Timothy 1:5).

This laid the foundation in Timothy's life that would cause him to grow up to be a powerful minister of the Gospel in the early church and a faithful companion and coworker alongside one of the greatest Apostles - Apostle Paul.

Now it happened, when she came to him, that she urged him to ask her father for a field. And she dismounted from her donkey, and Caleb said to her, "What do you wish?" So she said to him, "Give me a blessing. (Judges 1:14-15)

As a new bride, Achsah came back to her father to ask for his spiritual blessing on her life and marriage. She knew she needed God's blessing in her life. She first urged her husband to ask her father for a blessing, but then since he was silent, she boldly asked her father for a blessing.

This tells me that as a daughter, she had a wonderful relationship with her father. It was this close relationship with her father that gave her the confidence to ask her father for a blessing. She had confidence that if she asked her father, he would not refuse her.

This is a wonderful lesson in prayer.

Now, this is the confidence that we have in Him, that if we ask anything according to His will, He hears us. And if we know that He hears us, whatever we ask, we know that we have the petitions that we have asked of Him. (1 John 5:14-15)

Confidence in prayer comes out of a daily relationship with the Lord. Confidence will make us bold in our asking. A relationship with the Lord will also ensure that we will never ask anything that displeases Him. This is the secret to answered prayer. Achsah's marriage and home were blessed, and so will yours and mine too, when we put these principles into practice.
Prayer
Father, in the name of Jesus, lead me by Your Spirit and Word, to unlimited success and favour. Father, in the name of Jesus, every kind of satanic interference against my life and my family be scattered by the wind of the Holy Spirit.
Most Read
●
Do This One Thing
●
Unforgiveness
●
The Spirit of Prophecy 
●
Lead By Example
●
The End Time - Prophetic Watchmen
●
How to Develop the Fruit of the Spirit -2
●
A New Species
➤