Daily Manna
7 Major Prophetic Signs of the End Times: #2
Friday, 21st of October 2022
177
117
1279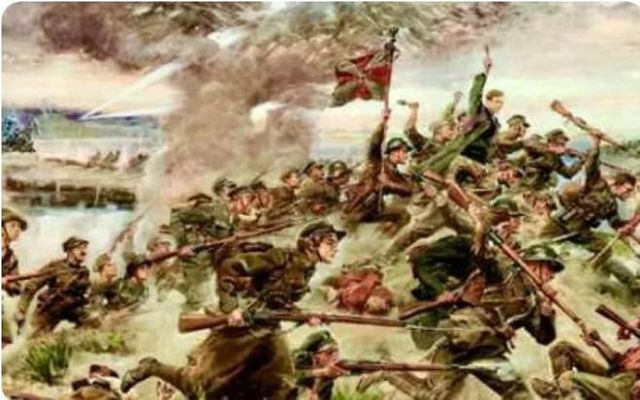 You will hear of wars nearby and revolutions on every side, with more rumours of wars to come. Don't panic or give in to your fears, for the breaking apart of the world's systems is destined to happen. But it won't yet be the end; it will still be unfolding. "Nations will go to war against each other and kingdom against kingdom. (Matthew 24: 6-7 TPT)

Continuing in our series of 'Prophetic Signs of the End Times', another sign that Jesus spoke about is 'wars and rumours of wars'

A recent research report says that fifty percent of all research scientists in the world today are involved in the development of some kind of arms and ammunition. In addition, in these end times, some very catastrophic wars take place that will overshadow anything we have experienced thus far. However, Lord Jesus clearly told His followers not to be alarmed by these things.

What is the purpose of these signs? When we see clouds, it is a reminder that rain may soon be on the horizon. These signs point out to the Lord's return.

Now please understand that an abundance of signs does not mean Christ will return today, but the more signs we see, the higher the probability His return is near.

Peace is God's gift to man. Once this peace (God's gift to man) is taken, men rush in with war and destruction. Peace between men and nations is a gift from God. It is not the natural state of relations between men. We must make it a practice to pray for peace in our nation and among the nations of the world.

Recently someone wrote to me asking, "Pastor, If war "must take place," how can we pray for peace, are we not going against the will of God?"

Firstly, the Lord taught us to pray that God's will be done on earth the way it's done in Heaven by His holy angels. (Matthew 6:10), not the way it's done on earth by sinful men and women.

Apostle Paul also taught us to pray for peace among nations for the sake of the gospel. "First of all, then, I urge that supplications, prayers, intercessions, and thanksgivings be made for all people, for kings and all who are in high positions, that we may lead a peaceful and quiet life, godly and dignified in every way. This is good, and it is pleasing in the sight of God our Savior, who desires all people to be saved and to come to the knowledge of the truth." (1 Timothy 2:1-4)

Notice the powerful link between peace and evangelism of the nations.

Lastly, Lord Jesus Himself declared saying, "Blessed are the peacemakers for they shall be called the sons of God" (Matthew 5:9)

So then, let us pray for peace to prevail in the midst of all that is happening around us.


Prayer
Father, You are God over all the nations. All things are possible for You. We ask You for peace in our nation and its borders.

Father, I confess my family members, and I shall see the goodness of the Lord in the land of the living.

O Lord, let there be peace among the nations of the world. Let them know Your peace. In Jesus' name. Amen.
Most Read
●
Changing the Atmosphere in Your Home -2
●
How to Grow Wiser Each Day
●
Breaking the Power of Iniquity - I
●
Day 15: 21 Days Fasting & Prayer
●
A God-Given Dream
●
The Race of Giants
●
A Christ Centered Home
➤