Daily Manna
Money Amplifies Character
Tuesday, 8th of November 2022
217
129
1184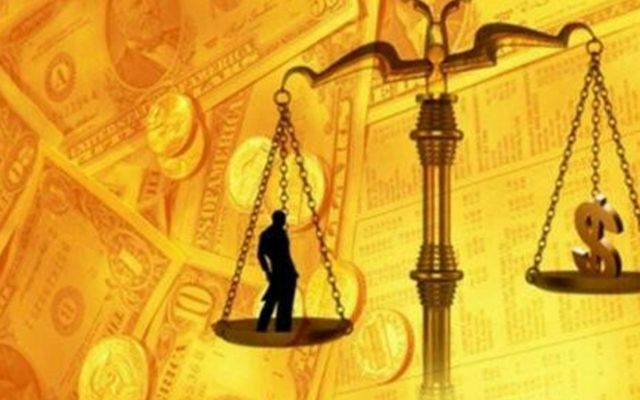 On the seventh day, Elishama, son of Ammihud, the leader of the people of Ephraim, brought his offering. (Numbers 7:48)

Money plays an important role in our day-to-day lives. The way you use money also speaks a lot about yourself. Is money that important to God? I have noticed whenever anyone speaks about money in church or a prayer meeting, some people panic; others get offended; some even vehemently criticize people, even to the extent of judging them. Why does money evoke such passionate feelings?

Most of us exchange time for money; others exchange talents or look for money. Some exchange themselves for money by working for 10-15 hours a day, giving their strength and sweat. In other words, money represents 'who you are'.

This is the reason the people of this world value you by the money you make. Now when you bring your money as an offering to the Lord, you are literally bringing a part of yourself to God. The devil and his demons are also aware of this fact. They too demand worship through your money.

The truth is, money is neutral-it is neither good nor bad. In the hands of a good man, it is called white money, and otherwise, it is called black money.

Why should fools have money in hand to buy wisdom
when they are not able to understand it? (Proverbs 17:16)

Money only amplifies a person's character and is a measure of what you're truly committed to. This understanding is crucial.

For example: if you have a certain bad habit and you get lots of money, you are more likely to spend money doing more of those habits. Money simply amplifies the bad habit. It amplifies the character of a person.

What about Mother Teresa? She used the money to serve the poor and the destitute. Here is a positive example of money amplifying character.

Nothing reveals the inner thoughts of a man's heart or character as much as money. Today make a decision to use your money wisely. Support your aged parents. Support the work of God by giving regularly. Use your money to bless the widow and the orphan. In this way, your money will truly bring glory to God. (Proverbs 3:9)

Prayer
Heavenly Father, I thank You for the financial blessings you have given me. Please help me to use my finances properly.

Father, as I give my financial offering towards Your work, pour out your blessings upon me and multiply the seed that I sow. In Jesus' Name. Amen.
Most Read
●
Breaking Up Your Fallow Ground
●
The Purpose of Your Deliverance and Healing
●
21 Days Fast: Day #14
●
Get Out of Debt: Key #2
●
21 Days Fast: Day #15
●
Why Did Jesus Curse the Fig Tree?
●
Urgency in Prayer
➤