Daily Manna
Give Your Weakness to God
Thursday, 10th of November 2022
224
130
1579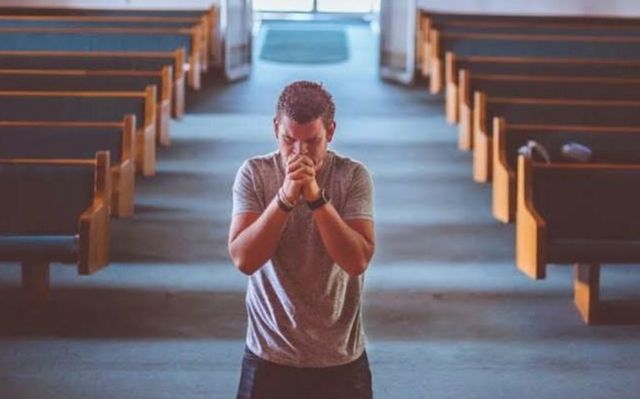 But God has chosen the foolish things of the world to put to shame the wise, and God has chosen the weak things of the world to put to shame the things which are mighty; and the base things of the world and the things which are despised God has chosen, and the things which are not, to bring to nothing the things that are, (1 Corinthians 1:27-28)

God intentionally uses weak things to accomplish His glorious purposes. The reason God does it this way is so that "no human being might boast in the presence of God" (1 Corinthians 1:29). God alone is to receive the glory.

Judas Iscariot was a man who was one of the twelve Apostles. He was an anointed man who could cast out demons and heal the sick. He, along with other apostles and disciples of the Lord, was used greatly on a mission trip. (Read Matthew 10)

However, Judas had a weakness that was not so apparent as he managed to disguise it well. In John 12:6, the Holy Spirit reveals his weakness. "…..he was a thief, and had the money box, and he used to take what was put in it."

On many occasions, Judas had seen how the Lord would reveal the deepest secrets of men and women that came to Him. He had also seen how sinners were saved by His wonderful grace. But in spite of knowing all this, Judas never made an attempt to take his character flaw to Jesus privately. He could have if he wanted to, and I am sure Judas would have received grace to overcome his weakness.

The Lord, too, knew about it and wanted Judas to acknowledge it; He wanted Judas to change, but Judas did not, and in the end, this same character flaw caused Judas to sell His master for a mere 30 pieces of silver - the price of a slave. Real character is seen in how you handle resources and relationships.

It is only when we recognize that we are weak people we can stop trying to keep up a façade and instead look to the sufficiency and goodness of our God that brings redemption, healing, and comfort to our struggles.

No matter how weak or vulnerable we may be, I believe if we can confess and surrender our weaknesses to the Lord, we will receive sufficient grace to overcome. (2 Corinthians 12:9)


Prayer
Join me in Three Days of Fasting & Prayer
10th, 11th & 12th November 2022
I believe before this year, 2022 closes, the LORD will give a massive breakthrough to His people. Like David, you will testify, "The Lord has broken through my enemies." (2 Samuel 5:20)
Duration of Fast Everyday: Fasting begins at 00:00 Hrs (12 am) to 14:00Hrs (2 pm)
During this time period, no tea, coffee or food is permitted. However, you can drink lots of water. After 2 pm, you can have regular food.
Day 1: Prayer Guide
1. Spend some time in worship
2. Pray in Tongues for at least 15mins (keep a timer)
3. I will say of the Lord, "He is my refuge and my fortress; My God, in Him I will trust." Surely He shall deliver my family members and me from every snare of the fowler and from the perilous pestilence.
4. Every power hindering answers to my prayers be cut off by the Blood of Jesus.
5. I speak freedom, healing, deliverance and breakthrough over my family members and me in the name of Jesus.
6. Father, I thank You that Your grace is made perfect in my weakness. (Confess your weakness to the Lord). Father, I thank You that You will never leave me or forsake me. In Jesus' name. Amen.

7. Pray that thousands will come for the service at Shanmukhananda Auditorium, Mumbai (Sunday, November 13th, 2022). Pray that they would know Jesus Christ as Lord and Saviour. Also, pray that they would receive healing and deliverance and breakthrough in their lives.
Most Read
●
Don't Be Another Ahab
●
21 Days Fast: Day #20
●
The Law of Honor In Relationships
●
Day 11: 21 Days Fasting & Prayer
●
You Were Born For a Purpose
●
He Can Heal You of Your Wounds
●
The Promise of Heaven
➤