Daily Manna
Are You a True Worshiper
Tuesday, 17th of January 2023
252
159
1356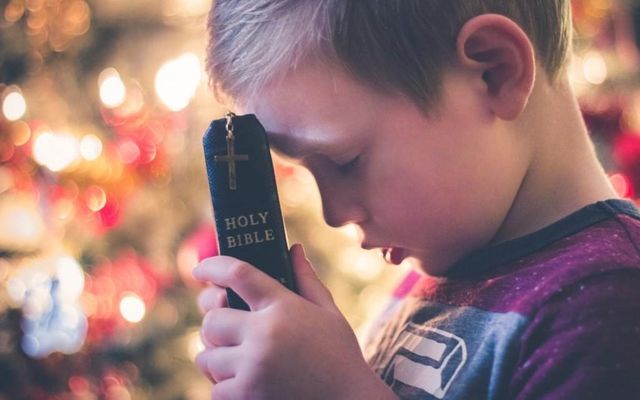 God is seeking (looking out) for people that will worship Him in Spirit and in Truth. (John 4:23)

Carrying the full weight of his celebrity status, a disguised King Solomon fell in love with a nameless shepherdess called "the Shulamite." Why would a famous ruler with a thousand wives become so intrigued with a simple peasant girl? I came across an exposition on Song of Solomon which says, "At the beginning of Song of Solomon, we see the romance develop between the Shulamite woman and King Solomon.

In Verses 5-6, the Shulamite woman notes that she is dark in complexion, that she keeps vineyards for others, and her mother's children are angry with her. The fact that she is dark in complexion indicates that she has spent her life in hard field labour. She has not known luxury, nor has she been able to preen or care for herself. While she says that she is comely (she looks good,) her body shows the effects of her life of hard labour. She also says that she has not kept her own vineyard, which means she has no vineyard. She has no wealth; she has no assets.

She is hardly a bride suited for a king in Old Testament times (as well as medieval times and even modern times); royalty married those who could bring peace or prosperity to their kingdoms. Alliances, trade agreements, and even mergers were orchestrated through royal weddings. The Shulamite woman can offer none of these. Yet, despite her destitute situation, King Solomon loves her. In Verse 2:4, the Shulamite woman says, "He brought me to the banqueting house. His banner over me was love."

I believe Solomon loved this lady for the same reasons King Xerxes fell in love with Esther. Both leaders had their pick of the most beautiful women in the known world. Perhaps each ruler was fascinated by the fact that a beautiful young maiden might fall in love with him rather than with his regal power and authority as a great king.

Likewise, the King of Glory dearly longs for more followers who, like Esther, will fall in love with the king rather than the King's blessings. God's heart desires those who love the Giver more than the gift. Consumers eat at the kings table, but they rarely show love. A worshiper totally focuses on the King, and yet his needs are met. Are you a consumer or a worshiper? Are you after what God has to offer or who He is? Are your prayers always about what you want Him to do for you for yourself or kingdom-focused? Are you always seeking to know God more, or are you full already?

God is looking for true worshipers. In John chapter 4, a woman had an encounter with Jesus at a well where He told her He would give her access to a source of water so she won't have to come again to the well to fetch. The woman was fascinated and quickly asked that Jesus would give her. This is like most of us. We want what God has to offer, but Jesus was more interested in her heart condition. Is she a true worshipper?

He then told her in John 4:21-24, "Jesus said to her, "Woman, believe Me, the hour is coming when you will neither on this mountain, nor in Jerusalem, worship the Father. You worship what you do not know; we know what we worship, for salvation is of the Jews. But the hour is coming, and now is, when the true worshipers will worship the Father in spirit and truth; for the Father is seeking such to worship Him. God is Spirit, and those who worship Him must worship in spirit and truth."

It's time to rethink. Today, many seek the Lord and come to church only when they are in need. Would you say, "Lord, you are mine, and I am yours always?"
Prayer
Father, in the name of Jesus, I thank you for the understanding of your word to me today. I pray that you take my heart and let it be consecrated to you. I pray that you would take my moment and my days; let them be all for you. Help me to seek you and not yours. Make me a true worshipper, indeed. In Jesus' name. Amen.
Most Read
●
Drawing on God's Grace
●
A Star in the Workplace –I
●
Sure Way to Multiply Your Blessing
●
What to Do After Receiving a Prophetic Word?
●
Faith that Overcomes
●
Putting God First #2
●
How To Know If A Dream Is From God
➤