Daily Manna
Living an Offence-Free Life
Thursday, 19th of January 2023
221
146
1468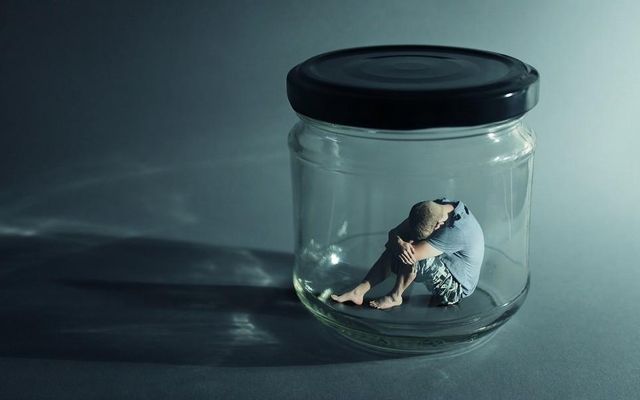 And blessed is he who is not offended because of Me." (Matthew 11:6)

When last did someone offend you? Is it even possible to live on earth without someone offending you? Jesus made a striking statement in Luke 17:1, "Then He said to the disciples, "It is impossible that no offences should come, but woe to him through whom they do come!" You just need to live long enough to be offended. Perhaps if you don't want people to offend you, you could as well relocate to a remote island. Even there, birds would chip behind your window at night when you are trying to catch some sleep. This shows that offences are part of life, so rather than avoiding them, we must learn to manage them.

Esther had every reason not to fall in love with the king of the Persians. She was Jewish; Xerxes was not. Her parents had died under the domination of Persia. They surely would have been among the Jews who had been transported to Babylon under King Nebuchadnezzar and then were forced to adapt when Persia's King Cyrus conquered the Babylonians. And because of all this, she could have easily carried a spirit of offence. The thing about offence is it shows up on your face and in your actions, no matter how hard you try to hide it. Esther did not allow the spirit of offence to get hold of her.

She could even decide to join the competition so she could take revenge on the kingdom for such a terrible act against her people. She may become power-driven and judge anyone that was involved in her captivity in the first place. But no. This wonderful lady forgot everything and faced the present. She let go of past misdeeds and focused on God's agenda for the present.

Who has offended you in the past that has made you vow never to have anything to do with them again? That's easy, isn't it? In fact, people would advise that you cut such people off. You spend each day thinking of the hurt, and the wound becomes fresh daily. Because of an offence, we break every tie with the offender and erase their memory.

My friend, I know you were really hurt, and I understand that what they did was bad. I know you lost a lot when they left you. I understand it took you years to get yourself together. I understand it wasn't easy to pick your pieces and keep living. But I also know that you can let it go. Most people say they have moved on when they haven't let go of offences. You know you are healed when you no longer feel the pain when the bandage is removed. How do you feel when the wound is open? It's time to let it go.

You see, God has greater things ahead for you. Just imagine that Esther was living in hurt and wouldn't let it go. How would she become a queen? The spirit of offence in her would stop her from even competing in the first place, let alone putting in the effort to win. But she let it go. She overcame that spirit and allowed the breeze of forgiveness to blow in her heart. Friend, God is working out something big for you. The hurt and offence are part of the process. Some people just have to go for God's purpose to come to pass.

Have you witnessed a rocket take off before? I think you should check it out online. While on the ground, it has several propellants attached to it, but as it gains altitude, the propellant starts to fall off so it can gain greater altitude. You also need to drop the offences off so you can rise in the realm of the spirit.

Joseph had to let go of the offence to ascend Egypt's throne. God has prepared a throne for you, but you need to let the offence go. Call that person today. Make peace with your friend and loved ones today so you can ascend God's height for your life this year.
Prayer
Father, in the name of Jesus, I thank you for the truth of your word from today's devotional. I pray that you help me to let it go. My hearts are heavy and full of hurt. But for the last time I open the wound today, I pray for your healing. Help me to let go of offence and live in love. I decree that all I have lost is restored today. In Jesus' name. Amen.
Most Read
●
You Can Be God's Next Deliverer
●
How to Build Right Relationships
●
How to Overcome Distractions in Prayer
●
A Prophetic Message to Intercessors
●
More Than a Conqueror
●
Breaking the Power of Iniquity - II
●
The Outpouring
➤