Daily Manna
Live a Life of Honour
Friday, 20th of January 2023
213
133
1156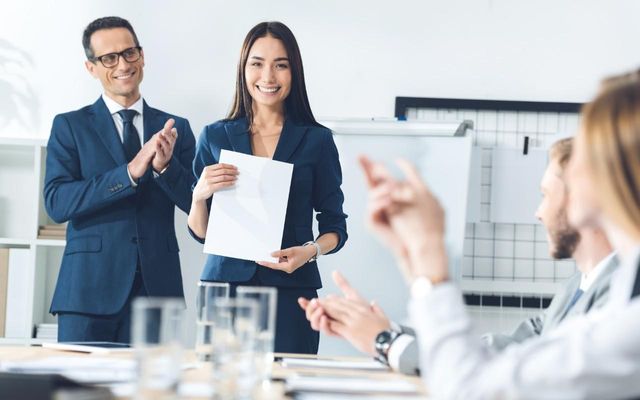 "Therefore the Lord God of Israel says: 'I said indeed that your house and the house of your father would walk before Me forever.' But now the Lord says:' Far be it from Me; for those who honour Me I will honour, and those who despise Me shall be lightly esteemed." (1 Samuel 2:30)

Honour means to regard with great respect. Unfortunately, we are at a time where the principle of honour has been thrown to the back. Younger ones now disrespect their parents and would even call the police if they are disciplined. We have zero regard for our culture and even the principles of the scriptures. We would rather do things our way than what is documented. In today's times, the language of honour seems foreign to us.

However, Esther understood the principle of honour. She was an orphan, yet she followed her uncle's instructions. She didn't pose to know better than her uncle now that she was an adult. She still respected and followed his instructions. You will agree with me that it was her uncle's idea that she should join in the completion of the throne. She could have said she wasn't interested and that she had her own plans for life, but no. She honoured her uncle's wishes and signed up. Also, when she was in the palace, she honoured the protocol of the palace and the king. Yes, she was a Jew, but she didn't insist on doing things her way. On one occasion, she told the king's assigned eunuch to give her what he pleases.

The Bible says in Esther 2:8-9, "So it was, when the king's command and decree were heard, and when many young women have gathered at Shushan the citadel, under the custody of Hegai, that Esther also was taken to the king's palace, into the care of Hegai, the custodian of the women. Now the young woman pleased him, and she obtained his favour; so he readily gave beauty preparations to her, besides her allowance. Then seven choice maidservants were provided for her from the king's palace, and he moved her and her maidservants to the best place in the house of the women." Esther must have shown an honourable and respectful attitude before the eunuch that made him prefer this lady. Who would like an arrogant and proud lady?

So, we must live a life of honour from our hearts. Esther wasn't just transformed from a peasant girl to a queen by luck; she honoured her way to the throne. She had so much respect that anyone that came in contact with her preferred her. The reverse of honour is pride. It's time to honour people, rules and systems from your heart. You don't have to prove to know all because there is always something to learn from others. Esther didn't know the protocol of the palace, but the king's eunuch knew, so she was smart enough to submit to him.

Friend, when we approach the King of glory, we need to praise and thank Him. That's the protocol of honour. The people of Nazareth could not or would not honour Jesus for who He was—they insisted on trying to pull Him back down to His childhood level so that they could make Him their equal. The problem is that He was the King, a ruler without precedent or equality. Jesus said, "Only in his hometown, among his relatives and in his own house is a prophet without honour." (Mark 6:4)

What you honour will be drawn towards you, and what you dishonour will go away from you. When we talk to people, we need to adopt a culture of honour. You don't have to prove to know better than your pastor; honour him. You may be more educated and wealthy than your parents, but you still need to honour them so that it can be well with you in life and you may live long. That's how powerful honour is. It's time to retrace your steps and allow the Spirit of God to take away pride and arrogance from your heart so you can experience true transformation.
Prayer
Father, in the name of Jesus, I pray that you fill my heart with the spirit of humility. I pray that you eject every pride from my heart and help me to embrace your humble spirit. I decree that from now I shall honour those ahead of me, and I will no longer look down on anyone. In Jesus' name. Amen.
Most Read
●
Faith, Hope and Love
●
The Promise of Heaven
●
Expose Those Lies
●
You Were Born For a Purpose
●
Stay on Your Lane
●
Time for a Change
●
Paying the Price
➤