Daily Manna
You Are Destined for God's Purpose
Sunday, 22nd of January 2023
172
116
1217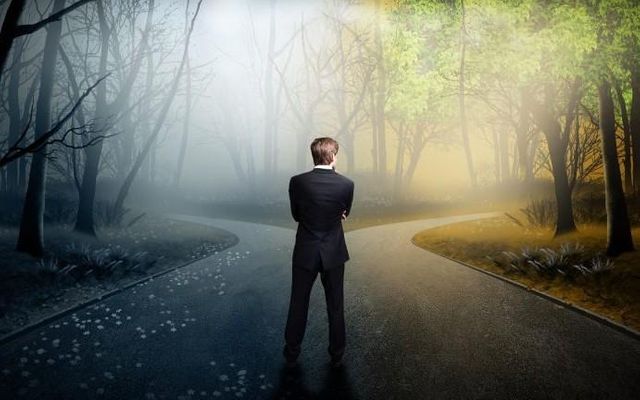 "Pilate, therefore, said to Him, "Are You a king then?" Jesus answered, "You say rightly that I am a king. For this cause, I was born, and for this cause, I have come into the world that I should bear witness to the truth. Everyone who is of the truth hears My voice." (John 18:37)

Why was Esther made a queen? Why did God break protocols to make her the winner of the contest? Why did God invest such massive favour in an orphan when there were better options? Why did heaven shine the spotlight of glory on a lady with such a humble background? How often do we ask ourselves these questions, especially when God dazes us with His goodness? How often do we ask why God has blessed us and given us such comfort?

For most of us, we assume it's sheer luck. Others see it as their hard work or a result of their exposure and intellect. Some others see their transformation in life as a time to oppress others or live selfishly. But, for Esther, it wasn't about her.

The Bible says in Esther 4:13-14 (NASB), "Then Mordecai told them to reply to Esther, 'Do not imagine that you in the king's palace can escape any more than all the Jews. For if you remain silent at this time, relief and deliverance will arise for the Jews from another place, and you and your father's house will perish. And who knows whether you have not attained royalty for such a time as this?'"

The order had been given. The Jews in Persia were to be killed. Even though she was Persia's queen, Esther did not know if she could make a difference. But her cousin, Mordecai, recognized that Esther had been prepared uniquely by God for this crisis. Though she had doubts, he told her, "Who knows whether you have come to the kingdom for such a time as this?" After a time of fasting, Esther approached the king. Her courageous actions changed the course of history and saved her people from annihilation.

There are many reasons why we might feel inadequate, unworthy, or incapable of making a difference. We might like to be somewhere else, doing something different. Today, God has called you "for such a time as this." It is no accident that you are where you are, doing what you're doing. The Lord has uniquely prepared you to accomplish specific tasks for His Kingdom in remarkable ways. You also need to remember that God has an appointed time for every event in your life.

God has a purpose for all that you are going through. You are not at that level of success for yourself alone. God doesn't waste His grace on anyone. God has placed you there for a kingdom purpose. The resources in your hand are to advance and spread God's kingdom. The Bible says in Zechariah 1:17, "Again proclaim, saying, 'Thus says the Lord of hosts: "My cities shall again spread out through prosperity; The Lord will again comfort Zion, And will again choose Jerusalem."' The spread of the gospel demands heavy financial flow, and God is looking for those He can entrust with wealth.

People who would not channel His resources to build houses they don't need or buy cars they would never ride. Perhaps you are blessed at such a time as this for His purpose. Esther wasn't transformed for herself alone but to secure the destiny of many. God saw ahead and knew a time was coming that His people would have to beg for their lives, so, He sent a saviour ahead. One who would remember God's purpose for her life.

My friend, do not doubt or be discouraged or afraid. Trust God, and focus on His call for your life. He has called you for such a time as this, for this date with destiny. You have an assignment to fulfil. It may look too big for you but rest assured that God will help you.
Prayer
Father, in the name of Jesus, I thank you because I am not here by accident. I pray that you open my eyes more to your purpose for my life. Help me to see why you have blessed me with these resources, the position of influence and talents. I pray for the humility to use all I have and am for your glory. In Jesus' name. Amen.
Most Read
●
Paying the Price
●
Inner Room
●
Discerning Truth in a World of Deception
●
Operating in the Miraculous: Key # 1
●
Take Action
●
The Power of the Seed - 3
●
Dream Killers
➤