Daily Manna
The Trap of Self-Glorification
Saturday, 4th of March 2023
210
128
1464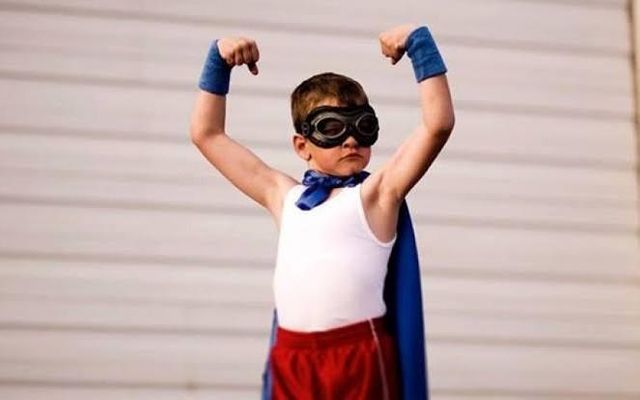 In today's society, it's all about the hustle and bustle of success and fame. We are constantly bombarded with messages that tell us we need to be the best, the brightest, and the most successful. The pressure to achieve can be overwhelming, and it's easy to get caught up in the trap of self-glorification. However, as Christians, our focus should not be on ourselves but on God.
Scripture teaches us that we should give all the glory to God. In 1 Corinthians 10:31, it says, "So, whether you eat or drink, or whatever you do, do all to the glory of God." When we seek to glorify ourselves, we are putting ourselves above God. It is a form of idolatry, and it is not what we were created for.
Go with me to Acts 12:21-23 NKJV
21 So on a set day, Herod, arrayed in royal apparel, sat on his throne and gave an oration to them. 22 And the people kept shouting, "The voice of a god and not of a man!"
Herod was a man who loved to be praised and exalted by the people around him. In fact, the people of Tyre and Sidon even went so far as to praise him as a god. He should have stopped them, saying, "I am a king. I am not a god. God grants me power by his grace. I have no power of my own." But instead of giving God the glory for his success and influence, Herod revelled in the adoration of the people. There is a danger that I must warn you about - the danger of not giving glory to God.
Then immediately, an angel of the Lord struck him because he did not give glory to God. And he was eaten by worms and died. (Acts 12:23)
Scripture tells us that when the angel of the Lord struck Herod, the effect of that in the physical realm was that he was eaten by worms and died.
Recent medical analysis has revealed that Herod the Great, king of ancient Judea, passed away at the age of 69 due to a combination of chronic kidney disease and gangrene infestation in his genitalia caused by maggots. Though the exact timeline of his suffering is unknown, experts speculate that the condition may have lasted for months or even a couple of years.
It's a harsh reminder that when we refuse to acknowledge God's role in our lives and seek glory for ourselves like Herod, we are putting ourselves in a dangerous position.
Max was a talented gospel musician who had always been passionate about music and had dedicated most of his life to mastering his craft. He had a dream of becoming a famous gospel musician, playing to sold-out crowds and being adored by fans worldwide.
Soon he was playing at bigger and bigger venues, and his fan base was growing by the day. Max was thrilled; he had finally made it. However, as his fame grew, so did his ego. He became more and more focused on his own success and started to forget why he had started playing music in the first place –to glorify the Lord. One day, as he was leading thousands, he had a heart attack.
In the hospital, he had a visitation from the Lord, who told him the reason for the attack on his life. He cried out to the Lord, who mercifully healed him, and today his songs are touching thousands. (I have changed the name for some reason)
The Bible reminds us that our purpose is to glorify God. Psalm 86:9, says, "All the nations you have made shall come and worship before you, O Lord, and shall glorify your name." This means that our ultimate goal in life should be to bring glory to God through our words, actions, and attitudes.
Prayer
Father, in the name of Jesus, I come before you today and acknowledge that all glory belongs to You alone. Thank You for Your Word that reminds me to give glory to You in all that I do. Forgive me for the times when I have fallen into the trap of seeking glory for myself rather than giving glory to You.
Most Read
●
The Lost Secret
●
How Do You Look Unto Jesus ?
●
Peace – God's Secret Weapon
●
Urgency in Prayer
●
What is Prophetic Intercession?
●
The Ultimate Secret
●
How to Influence Others Positively
➤