Daily Manna
Training for Battle - 1
Friday, 10th of March 2023
219
144
1226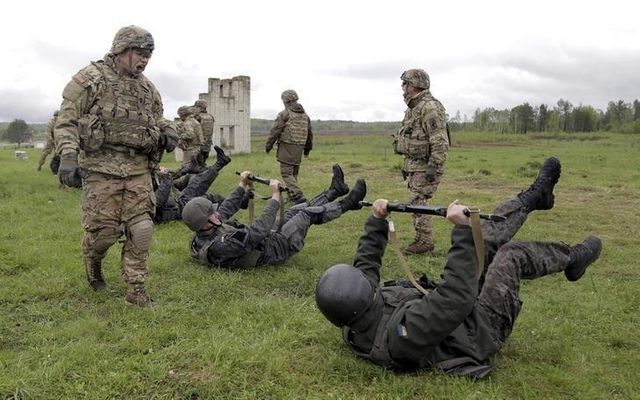 1 Now these were the men who came to David at Ziklag while he was still a fugitive from Saul the son of Kish, and they were among the mighty men, helpers in the war, 2 armed with bows, using both the right hand and the left in hurling stones and shooting arrows with the bow. They were of Benjamin, Saul's brethren. (1 Chronicles 12:1-2)
One of the chief characteristics of the men who followed David was their ability to engage in warfare. They had learned how to battle using both their right and left hands to hurl stones effectively.
If you have ever thrown a ball, you know that aiming accurately with your dominant hand is easy, but it's far more challenging to throw with precision using your non-dominant hand. However, the men who followed David had developed the ability to throw effectively with both arms! It must have taken months of training and practice to acquire such skills.
Apostle Paul writes in 1 Corinthians 9:25, "Every athlete exercises self-control in all things. They do it to receive a perishable wreath, but we an imperishable."
During the 2016 Olympic Games in Rio, American gymnast Simone Biles trained for several hours a day, six days a week, for four years. Her training included strength and flexibility exercises, as well as mental preparation techniques.
Similarly, Jamaican sprinter Usain Bolt, who is considered one of the greatest athletes of all time, followed a strict training regime that included hours of sprint training, weightlifting, and recovery time to allow his body to heal and rebuild.
Just as Olympic athletes invest time and effort into their training to reach their peak performance, we must also invest in our spiritual training to become effective warriors in the spiritual realm. As Hebrews 12:11 says, "For the moment all discipline seems painful rather than pleasant, but later it yields the peaceful fruit of righteousness to those who have been trained by it."
The Word of God is like a sharp sword that can bring tremendous healing and deliverance when used with skill and spiritual authority. However, to use the right scripture for a situation, we must have a deep knowledge of the Word and walk in the Spirit.
Moreover, every dedicated intercessor understands the importance of focusing their mind and will intently when engaging in spiritual warfare. To be effective spiritual warriors, we need to train our minds and wills to concentrate so that our prayers become powerful weapons that can break through in the spiritual realm, like lasers.
In today's world, Lord Jesus is calling us to engage in spiritual warfare, and our training is crucial for achieving victory and success. We must have a deep understanding of the Word and learn to use it with skill and precision. Moreover, we need to develop the ability to concentrate in prayer and focus on the spiritual objectives to which we are called.
Let us draw inspiration from the mighty men who followed David, training diligently to aim accurately in their battle against the powers of darkness!
Prayer
Heavenly Father, I thank You for being my Rock and for training my hands for war and my fingers for battle. Please help me to develop the spiritual skills I need to engage in the battles You have called me to fight. Give me the strength, wisdom, and focus to use Your Word skillfully and effectively so that I become a mighty warrior for Your Kingdom. In Jesus' name, I pray, Amen.
Most Read
●
Restoration of Your Spirit
●
The Power of the Seed - 3
●
What is Prophetic Intercession?
●
21 Days Fast: Day #3
●
Spiritual Trek
●
The 7 Spirits of God: Spirit of Might
●
Raise Your Standards
➤