Daily Manna
The Shocking Truth About Seed
190
127
996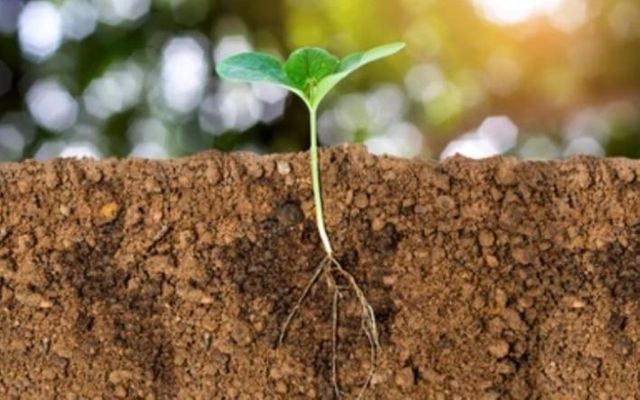 And He said, "The kingdom of God is as if a man should scatter seed on the ground, 27and should sleep by night and rise by day, and the seed should sprout and grow, he himself does not know how. (Mark 4:26-27)
God's Word is akin to a seed that must be planted in our hearts to grow and bear fruit (Luke 8:11). Just as a seed must remain in the ground without disturbance, we must allow God's Word to take root in our lives through faith and trust in His promises. The Bible tells us that God's Word will not return to Him void but will accomplish His purposes (Isaiah 55:11). In order to experience the transformative power of the Word, we must give it the time and space to work in our hearts.
However, it is not enough to simply read the Bible for a few minutes each day. We must also do all we can to align our thoughts, words, and actions with the teachings of Scripture. As James 1:22 reminds us, we should not merely be hearers of the Word but doers as well. If we spend a short time in the Word but spend the rest of the day living in opposition to its teachings, we are essentially digging up the seed before it has a chance to grow.
For example, let's say you spend five minutes in the Word each morning, reading about the importance of speaking kindly to others (Ephesians 4:29). Yet, throughout the day, you continue to engage in unkind speech and gossip. This kind of behaviour hinders the work of the Word in your life and prevents the growth of spiritual fruit (Galatians 5:22-23).
To counteract this pattern, it is essential to meditate on God's Word. Joshua 1:8 encourages us to meditate on the Word day and night so that we may observe to do all that is written therein. As we think deeply about the truths we encounter in Scripture, we allow them to influence our thoughts, emotions, decisions, and actions.
Consider the parable of the sower in Matthew 13:3-9. Lord Jesus teaches about different responses to the Word of God. The seed that falls on good soil represents those who hear the Word, understand it, and bear fruit. In order to be like good soil, we must internalise the Word and let it impact our daily lives.
Take time each day to dwell on a particular truth from Scripture. For instance, if God speaks to you about forgiveness during your morning devotional (Matthew 6:14-15), ask Him to help you remember and apply that truth throughout the day. As you encounter situations where forgiveness is needed, allow the Word to guide your response.
Additionally, it's essential to surround yourself with godly influences, as Proverbs 27:17 states, "As iron sharpens iron, so one person sharpens another." Engaging in fellowship with other believers can help reinforce the truths of Scripture and provide accountability as you strive to live out your faith.
Make a conscious effort to let your actions reflect the Word of God. Colossians 3:17 advises, "And whatever you do, whether in word or deed, do it all in the name of the Lord Jesus, giving thanks to God the Father through him." This means that every aspect of our lives should be aligned with God's Word and His will.
So then, to experience the full impact of God's Word in our lives, we must go beyond merely acquiring knowledge. We must meditate on the Word, allowing it to shape our thoughts and actions. By doing so, we can truly become more Christ-like (Romans 8:29) and bear the spiritual fruit that God desires in our lives (John 15:5).
Remember Psalm 119:105, "
Your word is a lamp to my feet and a light to my path."
Let the Word of God be your guiding light in a world filled with darkness, and you will see transformation and growth in your life.
Prayer
Heavenly Father, thank You for the gift of Your Word, which serves as a guiding light in our lives. Help us to not only read it but truly meditate upon it and apply its teachings to our thoughts, words, and actions. In Jesus' name. Amen.
Most Read
●
Day 15: 21 Days Fasting & Prayer
●
Lord, Deliver Me from Distractions
●
Crucial Insights on Atmospheres -4
●
Spiritual Laws: The Law of Association
●
A Prophetic Lesson on Intercession - 2
●
Divine Order 2
●
Can the Word of God Offend You?
➤