Daily Manna
Sanctification Explained Clearly
Wednesday, 6th of September 2023
171
118
1017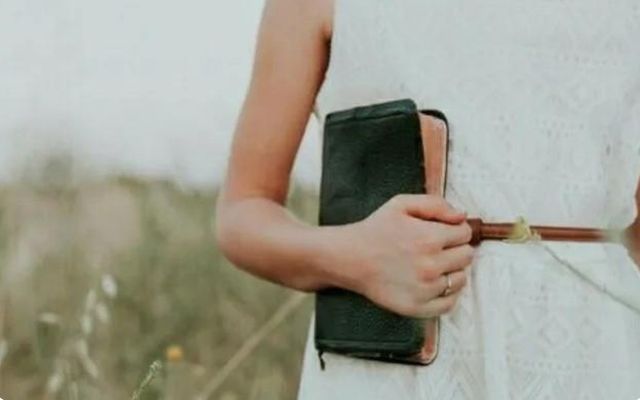 1.Sanctification is maintaining a quality spiritual walk with God and taking proper care of your spiritual life.
2.Sanctification is living in the fear of God as a lifestyle.
Potiphar's wife tried to seduce Joseph. Joseph far away from loved ones and family, alone in a foreign land, would have definitely been tempted to give in. Here's what he said, "You are another man's wife. How can I do this great wickedness, and sin against God?" (Genesis 39:9) Joseph's life was directed by the fear of God.
3.Sanctification is always looking to please God at all times.
In the Message translation of Luke 6:26, we are told: "There's trouble ahead when you live only for the approval of others, saying what flatters them, doing what indulges them. Popularity contests are not truth contests. Your task is to be true, not popular."
A Christian lady wrote to me, saying, "If I don't serve alcohol at my wedding, what will people say?" I definitely did not say anything to her. As you may be aware, there are people who care more about what people say than what God says.
But then there is also a breed (that is in short supply) that says, "I would rather be a God pleaser than a man-pleaser."
Defining sanctification in the words of Lord Jesus Christ Himself. "Blessed are those who hunger and thirst for righteousness, for they shall be filled." (Matthew 5:6).
Its when your hunger and thirst for righteousness exceeds the hunger and thirst for the things of the world, you will walk in sanctification. This hunger and thirst can only be given to you by the Lord.
So then, make it a point to ask Him daily for this hunger and thirst for His presence, for His ways. When you do this, you will be sanctified and become more and more like Him.
Prayer
Each prayer point must be prayed for at least 2 minutes and more.
Personal Spiritual Growth
Father, give me a hunger and thirst to know You more and more. In Jesus' name. Amen.
Father God, Your Word says that "godly sorrow brings repentance which leads to salvation and leaves no regret" (2 Corinthians 7:10). Only You can open our eyes to the reality that all have sinned and fallen short of Your glory. Cause Your Spirit to move upon my family members with a sense of godly sorrow that they may repent, surrender to You, and be saved. In Jesus' name.
Father, deliver me from profitless labour and confused activities in Jesus' name.
Father, in the name of Jesus, I pray that the LIVE broadcasts would reach thousands of families across the nations. Draw them to know you as Lord and Saviour. Cause each person connecting to grow in word, worship and prayer.
Father, in the name of Jesus, I pray for a mighty move of Your Spirit across the length and breadth of our nation, resulting in the continuous growth and expansion of the churches.
Most Read
●
What is Blasphemy Against the Holy Spirit?
●
Wisdom and Love as Motivators
●
Take Action
●
The Heart of the Father
●
21 Days Fast: Day #10
●
What is Jesus Doing in Heaven Now?
●
Training for Battle - 1
➤