Daily Manna
The Unchanging Truth
Saturday, 18th of November 2023
136
93
769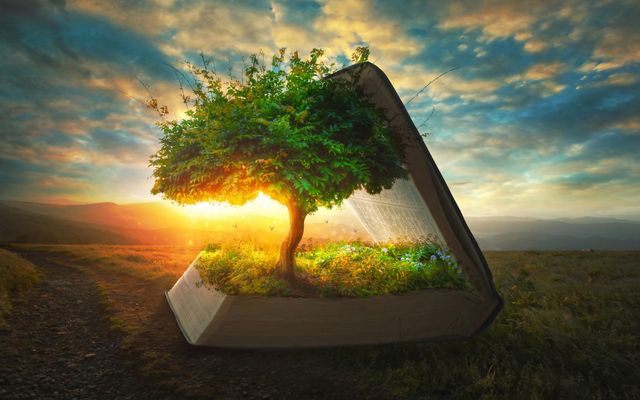 In a world brimming with personal stories and experiences, the search for an absolute, unaltered truth becomes more critical. The Bible tells us in John 8:32, "And you will know the truth, and the truth will set you free." This powerful declaration underlines the transformative and liberating power of truth, a concept that is not up to human interpretation but serves as a continuous, unchanging beacon.
The Illusion of Personal Truths
In our daily lives, the phrase "live your truth" has become quite popular. It encourages authenticity, which is commendable. However, it often gets entangled with the notion that truth is subjective and varies from person to person. This idea is contradictory to the Biblical understanding of truth and is pure deception.
2 Timothy 3:16-17 reminds us, "All Scripture is God-breathed and is useful for teaching, rebuking, correcting and training in righteousness, so that the servant of God may be thoroughly equipped for every good work." Scripture offers a clear, consistent guide, not a collection of variable truths.
The Singular Truth of the Bible
The Bible doesn't present truth as a spectrum of options but as an unchanging reality rooted in God's character and His revelations. James 1:17 says, "Every good and perfect gift is from above, coming down from the Father of the heavenly lights, who does not change like shifting shadows." This verse highlights God's constancy in a world of shifting shadows and uncertainties.
Experiences vs. Truth
While it's vital to acknowledge and respect individual experiences, equating them with truth can lead us astray. Our experiences, filtered through personal biases and perspectives, can sometimes distort reality.
Proverbs 14:12 warns, "There is a way that appears to be right, but in the end, it leads to death." This sobering reminder calls us to anchor our beliefs and values in the eternal truth of God's Word, not just in our personal experiences.
The Liberating Power of Truth
The truth of the Bible has a unique, liberating power. When we align our lives with Biblical truth, we experience true freedom - freedom from sin, deception, and the bondage of our flawed viewpoints. Galatians 5:1 asserts, "It is for freedom that Christ has set us free. Stand firm, then, and do not let yourselves be burdened again by a yoke of slavery." This freedom is not a temporary or subjective feeling but a profound, lasting liberation found in Christ.
Upgrading to the Ultimate Truth
When we find ourselves entangled in the web of your truth and my truth, it's a sign to return to the ultimate source of truth – the Bible. Hebrews 4:12 describes the Word of God as "living and active, sharper than any double-edged sword." It has the power to cut through the noise and confusion of our world, revealing the unchanging truth that guides and liberates.
In a world where 'your truth' and 'my truth' are often celebrated, let us anchor ourselves in 'the truth' of God's Word. It's this truth that provides clarity, direction, and the freedom that our souls deeply yearn for.
Prayer
Heavenly Father, guide us in Your unchanging truth. Help us discern and embrace Your Word above all else. May we find freedom and peace in the eternal, liberating truth of Your love and grace. In Jesus' name. Amen
Most Read
●
How to Bring Lasting Changes in Your Life -1
●
In the Grasp of God's Mighty Hand
●
Why Great Men and Women Fall -2
●
Blame Shifting
●
Discerning the Signs of the Times?
●
The Life of Prophet Elisha– Four Places of Spiritual Growth- III
●
Dealing with the Leprosy of Sin
➤