Daily Manna
Are you Ready for Rapture?
Monday, 13th of January 2020
248
116
3106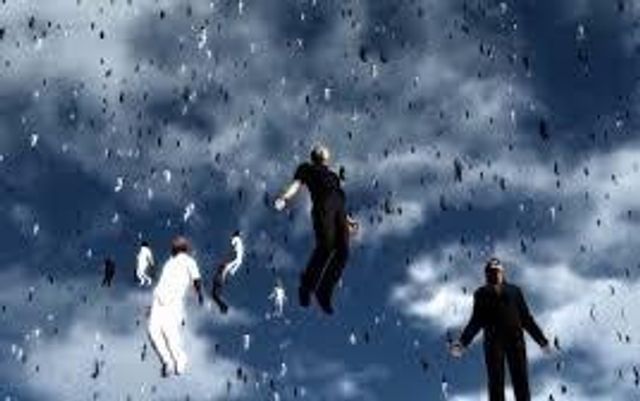 "For the Lord Himself will come down from heaven, with a loud command, with the voice of the archangel and with the trumpet call of God, and the dead in Christ will rise first. After that, we who are still alive and are left will be caught up together with them in the clouds to meet the Lord in the air. And so we will be with the Lord forever. Therefore encourage each other with these things" (1 Thessalonians 4:16)
What exactly is the Rapture?
The rapture of the church is that prophetic future event when Lord Jesus Christ will descend from Heaven to resurrect the bodies of departed Christians and to transform and translate the bodies of living Christians immediately into His glorious presence in a moment of time and then escort them to Heaven.
Scripture says we will be caught up together with Him in the air. The word for "caught up" in the Greek language is "harpadzo" (pronounced: har-pad-zoe) It means to seize, snatch away, catch up, take by force.
Watch this short video to understand the Rapture
Now, there are some denominations of Christians that argue saying that one cannot find the word "Rapture" in the Bible. Interestingly, one cannot find the term "Bible" in the Bible either.
The word "Rapture" in English comes from the Latin word "rapare", (the same Greek Word for "caught up" – Harpadzo) Call it what you many, it is going to happen, according to His Word.
Why is it important to know about the Rapture?
The important thing to know and understand is that Bible prophecy is not given to scare us but to prepare us.
Apostle Paul tells the Thessalonians, "We want you to know what will happen to the believers who have died so you will not grieve like people who have no hope." (1 Thessalonians 4:13)
Paul is reassuring them that there will be a reunion with loved ones who have died in the Lord. Better yet, when the rapture happens, we will also be united with Jesus.
Knowing about the rapture brings us hope. That is why Paul's teaching on the rapture ends with the exhortation to "encourage each other with these words."
Jesus is coming soon to receive us. Are you prepared for His coming? If you are not, please surrender your life to Him today.
Prayer
Lord Jesus, I believe You are the Son of God. You died for me and rose again on the third day.

Have mercy on me. Forgive all my sins. Wash me in your blood. Come into my heart and take total charge over every area of my life.

I am a new creation. Old things have passed away; now all things have become new in Jesus' name. Amen.
➤