Daily Manna
The 7 Spirits of God: Spirit of the Lord
Sunday, 29th of September 2019
174
0
2974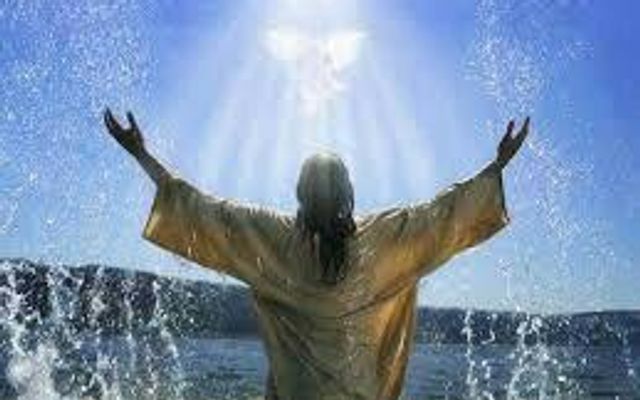 The first of the seven Spirits mentioned by the prophet Isaiah is the Spirit of the Lord. This is also known as the Spirit of Lordship or the Spirit of dominion.
He's the One who anoints us with power to serve. Each time you find Him described in both the Old and New Testaments, He always "comes upon."
In Judges 6, when the enemy nations pitched their tent for battle on Israel's borders, it states: But the Spirit of the Lord came upon Gideon; then he blew the trumpet, and the Abiezrites gathered behind him. (Judges 6:34)
When Samson was tied up and left to be captured by the Philistines, the Bible states: When he came to Lehi, the Philistines came shouting against him. Then the Spirit of the Lord came mightily upon him; and the ropes that were on his arms became like flax that is burned with fire, and his bonds broke loose from his hands. He found a fresh jawbone of a donkey, reached out his hand and took it, and killed a thousand men with it. (Judges 15:14-15)
Once the Spirit of the Lord comes upon you, you are no longer ordinary. You will have the boldness of God to do anything that is in line with His will. "For God has not given us a spirit of fear, but of power and of love and of a sound mind." (2 Timothy 1:7)
Lord Jesus emphatically declared,
"The Spirit of the Lord is upon Me, because He has anointed Me to preach the gospel to the poor; He has sent Me to heal the brokenhearted, to proclaim liberty to the captives and recovery of sight to the blind, to set at liberty those who are oppressed; To proclaim the acceptable year of the Lord." (Luke 4:18-19)
Many times before I minister, I wait for the anointing of the Spirit of the Lord to come on me. You can be sure from then on that it's not me anymore. I am a totally different person.
The good news is that the same Spirit of the Lord which rested upon Lord Jesus is upon us. You and I can do all the mighty works that Lord Jesus did and more.
Confession
The Spirit of the Lord is upon me. I shall do mighty exploits in the name of Jesus.
➤