News
Cana
Saturday, 17th of November 2018
262
35
6427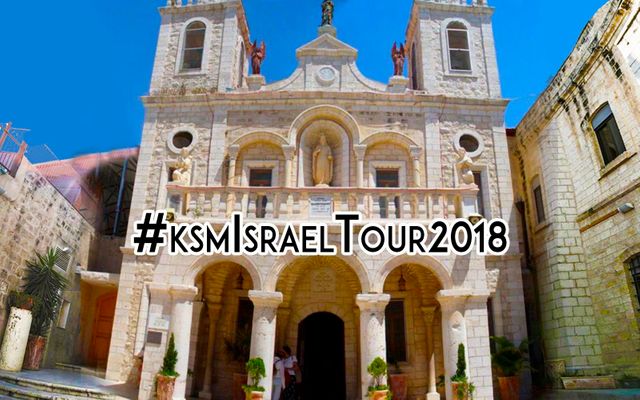 It was here in Cana of Galilee that Lord Jesus demonstrated the first of His miraculous signs when he turned water into wine.  Jesus, his mother and the disciples had come from the village of Nazareth, less than five miles away, to attend a wedding in Cana.
A service was held at Cana
Bible scholars tell us that this wedding feast was possibly that of a close relative of His mother Mary. The wine ran out — perhaps because those additional guests had not been catered for — and Mary turned to her Son to overcome the embarrassment (John 2: 1-11).
Pastor Michael conducting the service at Cana.

In the 4th Century, Helena, the mother of Emperor Constantine, built a church here. The remains of this church were found in the 17th century, and the Franciscans began building the present church in 1879.
The first miracle of Moses was turning water into blood but the first miracle of Jesus was turning water into wine emphasizing law versus grace.

The interior of the Church where Jesus turned water into wine
Cana was also the hometown of the Apostle Bartholomew

Pastor Michael leading the couples in the renewal of their marriage vows

Pastor Michael then prayed and anointed all the singles looking forward to getting married. He also prayed for all those needing healing and restoration in their marriages.

The first miracle of Jesus turning water into wine emphasizes how much Lord Jesus values marriage and the family.

Make sure you join us the next time.
➤