News
Fire of God Fell at W3 Conference
Saturday, 24th of November 2018
390
77
9000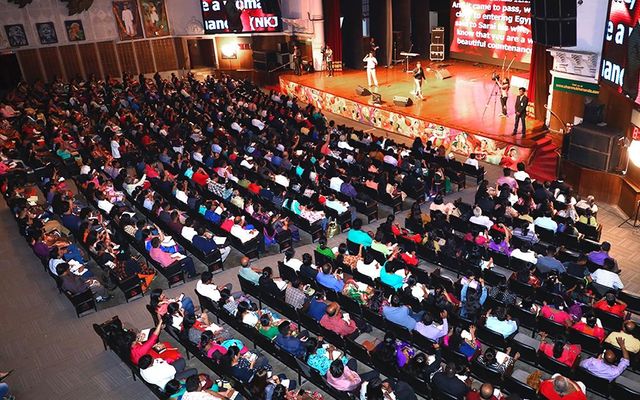 The W3 conference this time was like a match to dry wood. 
It was evident in the spirit, by the various intercessions conducted on Tue, Wed and Thu at various auditoriums in the city that the fire of the Holy Spirit would burn even strongly. I sincerely thank all the intercessors that sacrificially made the time to participate. The Lord honour you.
Technology Takes the Word Further
The hundreds who gathered in the Shanmukhanada auditorium were just a segment of those participating in the W3 conference. Hundreds of people from all over the world participated in the service online watching on Youtube.
If you have still not subscribed to Pastor Michael's Youtube Channel, please do so. There is no cost involved.
Section of the Crowd
The Xtreme Band in action
Pastor Michael preaching the message:
Breaking the Power of Iniquity
Here's what people are saying
➤