News
Launch of Hindi Website and App
Monday, 14th of October 2019
247
51
5873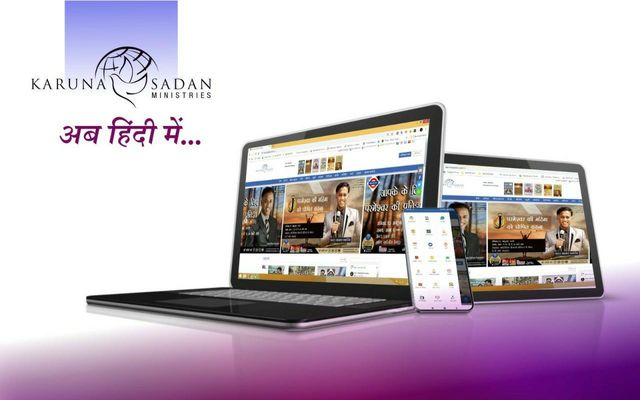 Pastor Michael Fernandes on Saturday, 12th October announced the launch of the Karuna Sadan website in the Hindi language.
Pastor Michael said during the launch:
India is mentioned twice in the Bible in the book of Esther. How wonderful to have the name of India mentioned through the lips of God Himself. Surely the Lord has a plan for the nation of India
Esther 1:22 tells us of King Ahasuerus who sent letters to the people of his region in their own language. History tells us that he even sent letters to India in its regional languages
The Hindi language constitutes nearly 50 percent of the internet audience in India. The launch of the KSM Hindi Website and Noah App in Hindi are a significant step towards bringing people closer to godly values and principles.
Watch the video: 
On the Noah Church Member App:
To use the service in Hindi, users will have to change the language under the settings menu.
Steps:
1.Tap on the menu button on the left corner of the home page
2.Scroll down and tap on 'Language' and select Hindi as the preferred language.
3. Users can always change the language preference back to English.
By January 2020, Pastor Michael has a vision to add the Marathi language. Please uphold this in your prayers.
For more information, queries, please use the chat option on the Noah App or simply contact the KSM office.
➤