News
Pune Outreach
Monday, 25th of November 2019
298
42
7964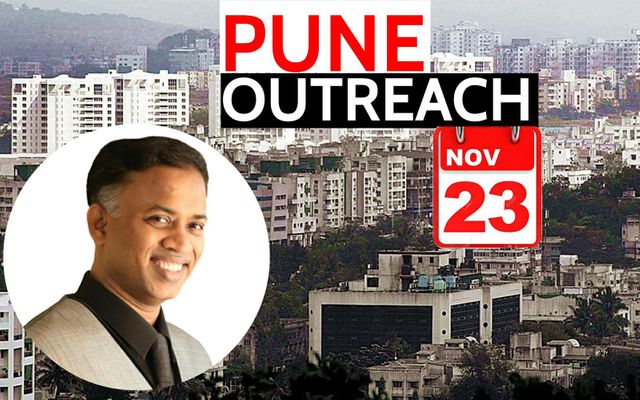 Left home by car around 7:30 am. Reached Pune around about 12pm. There was very heavy traffic on the way to Pune.
As soon as I reached Pune, I went to the church where the service was to be conducted. Met the leadership and prayed with them at the venue.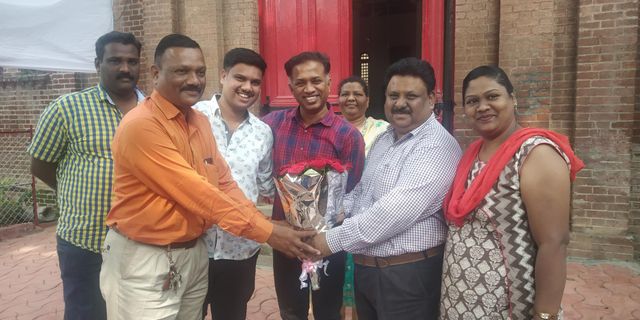 Leaders of the Church felicitating Pastor Michael
I was told that Sadhu Sunder Singh prophesied that "this church will stand till the second coming of Christ" I also saw the spot where this great man of God stood and preached (outside the church). This is because they would not allow him to preach inside the church.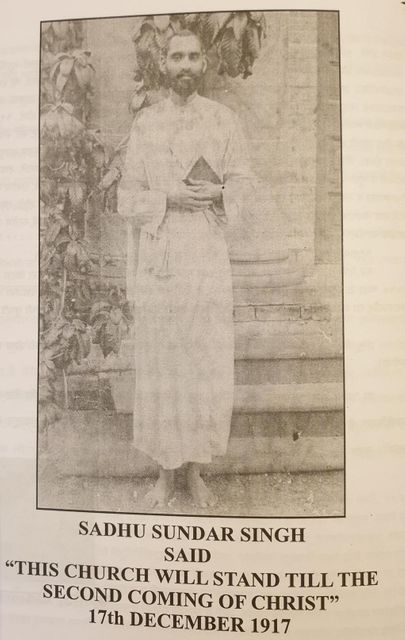 Above pic of Sadhu Sundar Singh from where he stood and preached the Gospel
I just want to tell someone that if you are being rejected today inspite of doing good, be encouraged, there will come a time when you will be celebrated.
I also visited the home of the chief organizers and prayed with their loved ones. They told me that they have been watching my programs on Subhsandesh TV and on Youtube for many years. A special thank you to all the partners and donors who support the work of God. I silently thanked God for each one of you.
Meanwhile the special bus that was organized from Mumbai to Pune also reached the venue at around 12:30pm. The organizers have graciously organized lunch and dinner for them also.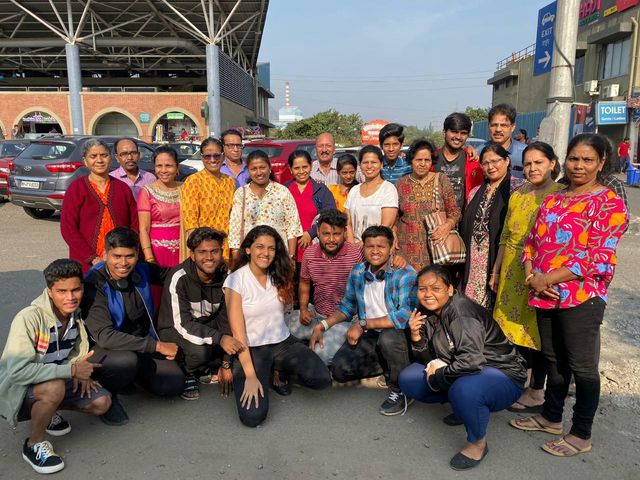 Now getting ready for the service. Wish you were here
Pastor Michael received honoured by Pastors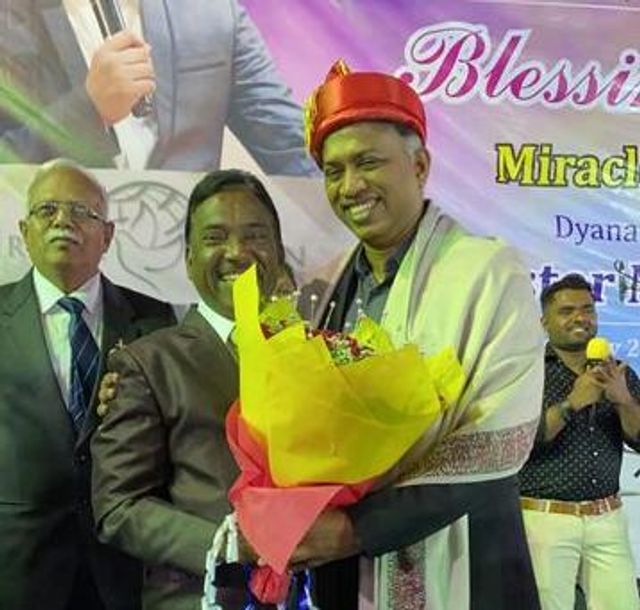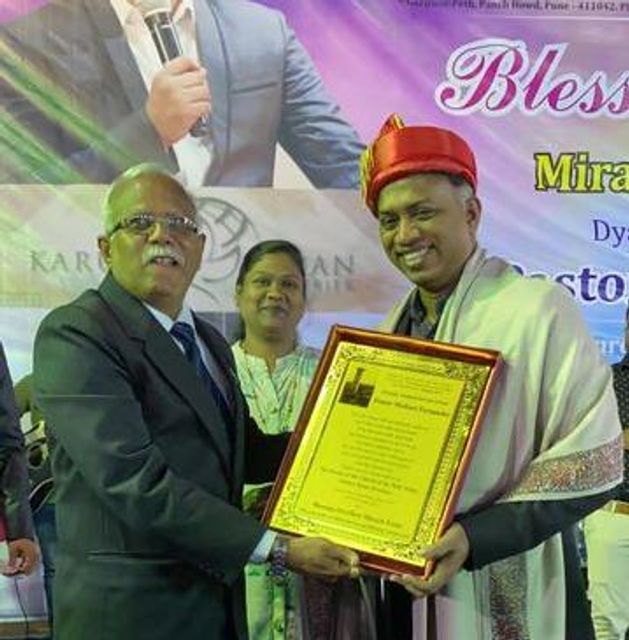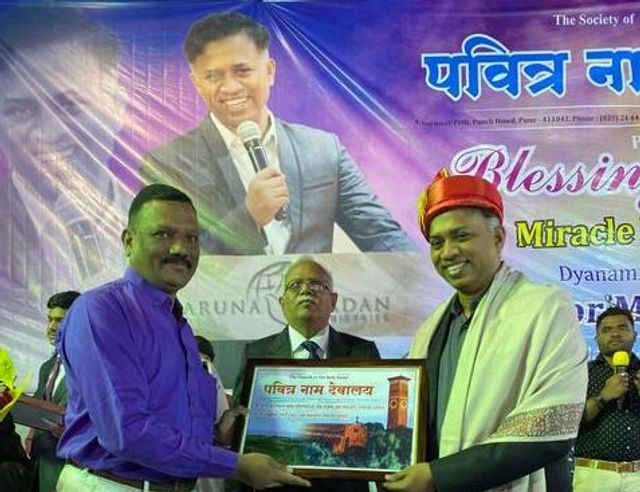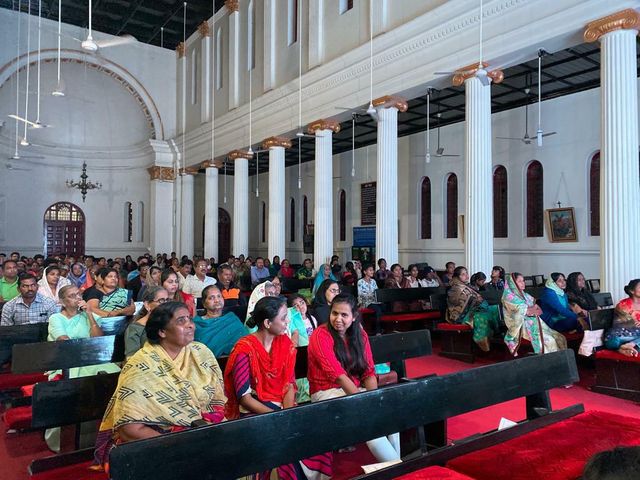 People Sitting and listening to the Word in the Church Premises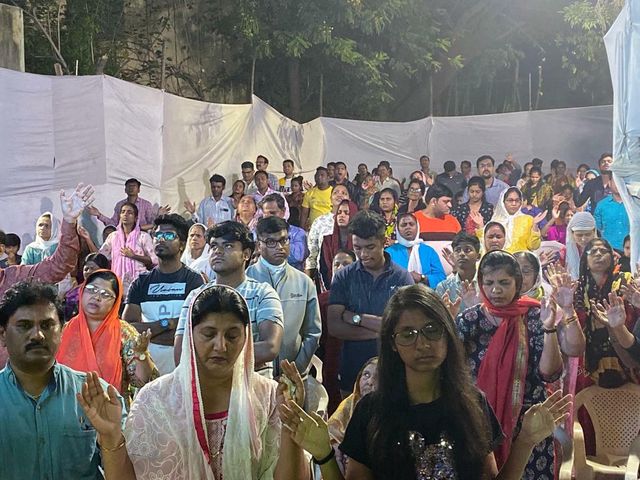 Section of Crowd at the Venue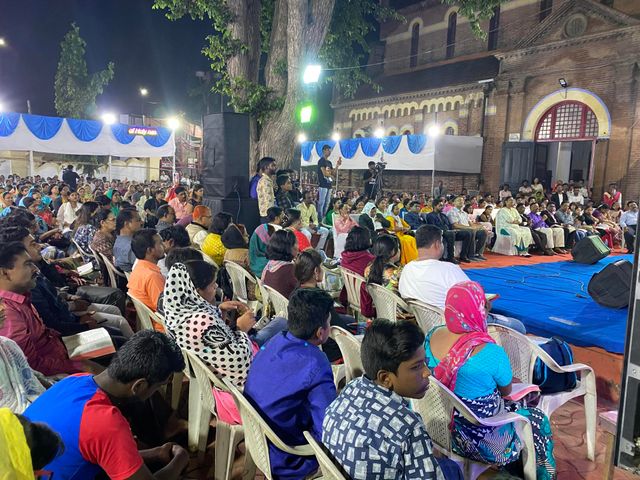 Another Section of Crowd at the Venue
Pastor Michael preached message on The Compassion of Lord Jesus Christ.
Watch the full message:
Miracle Moments:
Deep Details Revealed about Pawan and Family
Two Young Boys Name Joel - Details Revealed
Young Man Received Impartation as His Mobile Number was Revealed
Person Who Was in Abroad Attending 1st Time had Prophetic Encounter
Prolonging Sickness In Family Revealed
Team having Dinner after the service.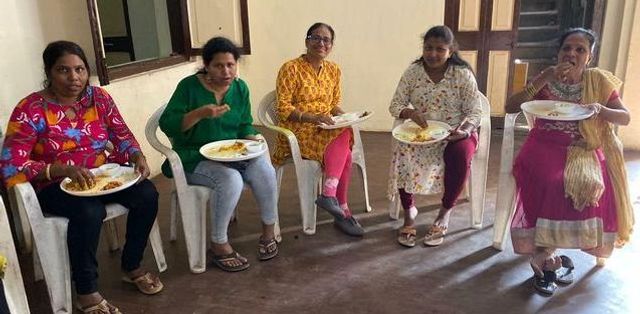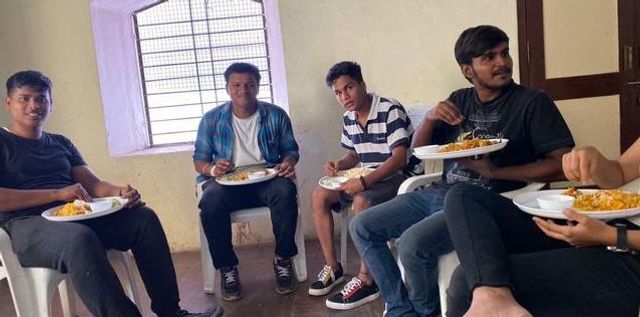 ➤