News
Pastor Michael Invites All to Fast and Pray for Relief from COVID-19
Saturday, 28th of March 2020
543
207
19418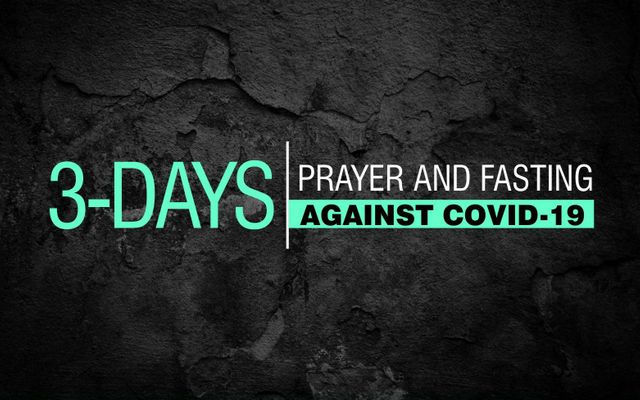 Pastor Michael Fernandes of Karuna Sadan Ministries invites all to join him and his team for 3 days of fasting and prayer for relief from COVID-19. 
Days of Fasting: 29, 30 & 31st March 2020

1. I cover myself, my family and home with the precious blood of Jesus, in the name of Jesus.
2. Father, having confidence that if we ask anything according to Your will, You hear us. We ask You to have mercy on us and stop this plague of Coronavirus. In Jesus' name. (1 John 5:14)
3. Father, You are our refuge and strength, a very present help in trouble. We ask You to touch all those who are sick and suffering from this virus. We also pray that You would comfort the thousands in quarantine. In Jesus' name. (Psalm 46:1)
4. I confess, the LORD has not given us a spirit of fear but a spirit of love, power and of a sound mind. Let the spirit of fear, oppression, and depression around us be consumed by fire. In the name of Jesus.
5. Father, we cry out to You LORD in our trouble, You are faithful and will surely deliver us from this present distress. We pray for all the health workers caring for those with Covid-19. We pray for Your protection and grace upon them. In Jesus' name. (Psalm 107:28)
6. Father, we pray for Pastor Michael, the Pastors and leaders of the Karuna Sadan Ministry that they would be divinely led by Your Spirit to minister the right words and do the right things at this time. In Jesus' name.
7. Father, Your word says, "We are Your body and each one is a member of that divine body." We pray for all the churches (including KSM) to be a light on a hill where God has placed them. In Jesus' name. (1 Corinthians 12:27)
8. Confession:
No evil shall befall me and my loved ones,
Nor shall any plague come near my house and the area where I stay;
For the LORD shall give His angels charge over me and my family members,
To keep us in all our ways.
In their hands, they shall bear us up
In Jesus' name. (Psalm 91:10-12)
9. Father, we pray for government officials and decision-makers who are leading countries and organizations through this crisis. We pray the wisdom of God and protection upon them, their teams and families. We pray that they will make pro-active decisions that will benefit their countries and the global community. In Jesus' name.
10. Father, we thank You that you have plans to prosper us and not harm us. We pray for people not to lose their jobs. We pray for business to prosper because you never fail. In Jesus' name. (Jeremiah 29:11)

Fasting Starts: 00:00 Hrs (Midnight)
Fasting Ends: 16:00 Hrs (4 pm)
Only consume water, no tea, coffee.
Spend maximum time in word, worship, and prayer
After that, you can break your fast and have your regular meals
Note: If you are spiritually mature, then you can go till 18:00Hrs.
Stay home, stay safe
➤