News
Children's Day Celebration 2020
Monday, 23rd of November 2020
274
32
7547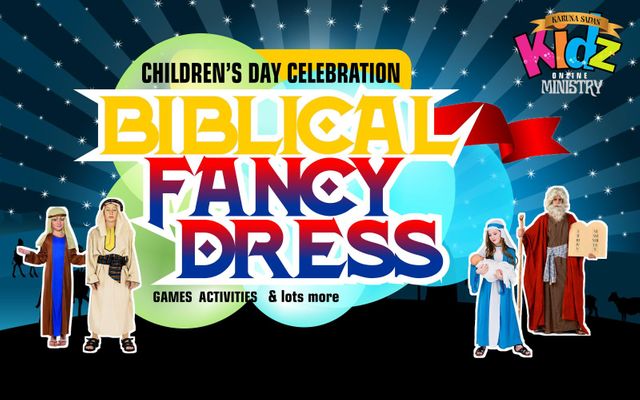 Scripture clearly exhorts us to train our children in the ways of the LORD. (Proverbs 22:6). Children's Day was celebrated on Sunday, 15th November 2020 digitally on the Noah App platform.
The celebrations began with a short prayer by Teacher Hira Wesley. 
The event was introduced by children's favorite Mr. Pickle and the Goa teachers (Nilaj, Veena).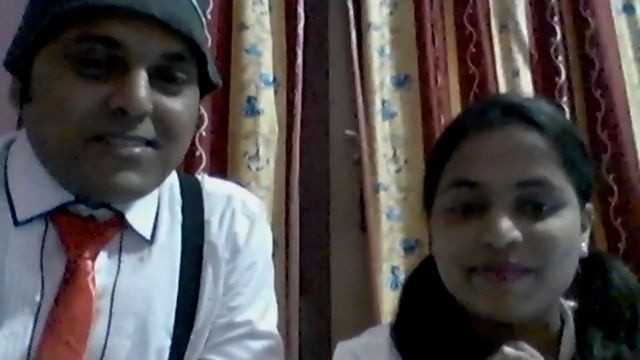 It was followed by a Biblical Fancy Dress Competition. Children were dressed up in a biblical character. Many biblical props were used too. The participant had to quote a scripture from the bible to support their outfit/character. Each participant was given 1min to complete their part.
There were three age groups:
Group A – 4yrs to 7yrs
Group B – 8yrs to 10yrs
Group C – 11yrs to 13yrs
All this was very well managed by our superb judges - Pastor Anita, Pastor William, Pastor Julieta, Pastor Violet and Sis. Zelia. Pastor Elavio was very pivotal in getting this contest arranged.
Winners of the Contest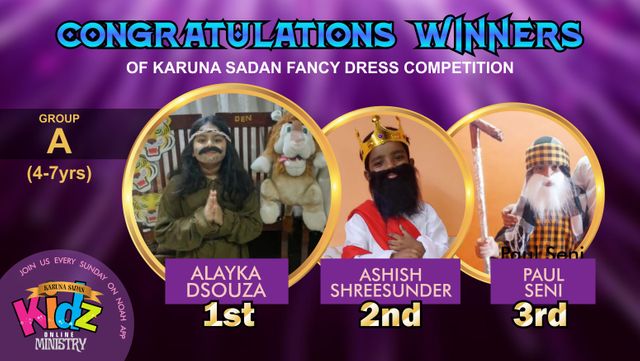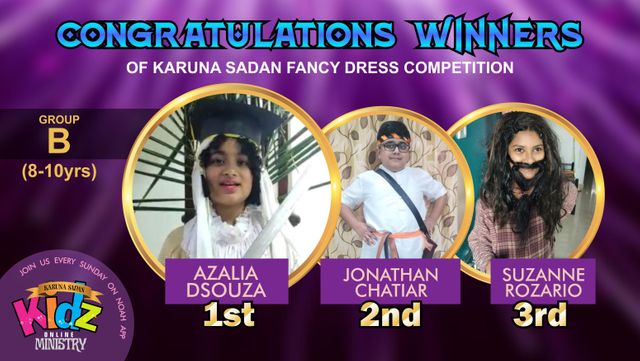 This was followed by a short inspiring message from Aaron and Abigail
Kids were so excited to do the eye mask taught by Viona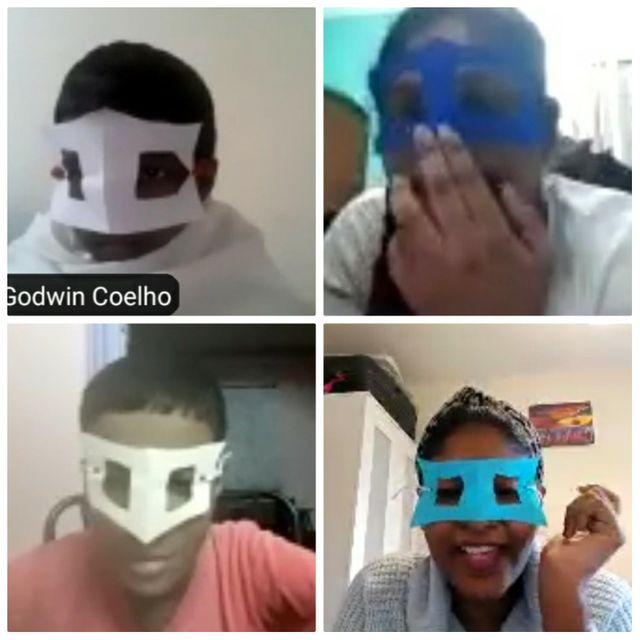 Tongue Twister Game was organized by Nilaj and Veena with a small message behind the game to use our words appropriately.
The treasure hunt game was conducted by Pastor Elavio. During the treasure hunt, the kids were challenged to fulfill/ show various given tasks/ items in the quickest time possible.
A skit on the importance of reading the bible was acted by our dear Mumbai teachers Hira, Archana, Anita, Winny, Esmie and Agnus.
It was a fun-filled day for all the kids. We really appreciate the parents and the intercessors for their support. A big thank you to Pastor Elavio and all those who helped make this event happen. The LORD honor you. (1 Samuel 2:30)
➤