News
Celebrating Rosy Day
Saturday, 9th of January 2021
413
66
11081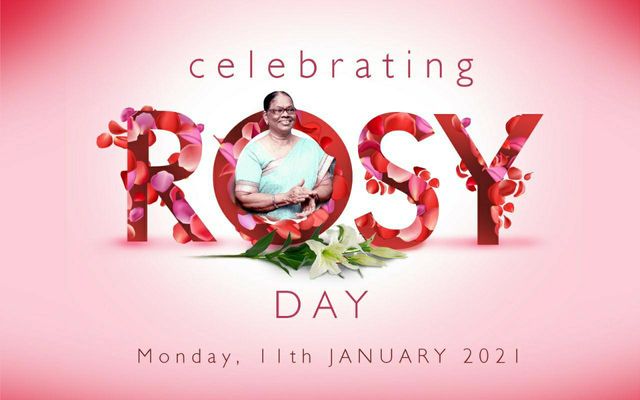 On the occasion of Rosy Day, 11th January 2021, which commemorates the birth anniversary of Mrs.Rosy Fernandes, (late mother of Pastor Michael Fernandes), the following is planned:
@ Turf Park, Kohinoor City, Kurla
Monday, 7am-9am
"I want to see the people of KSM fit and fitness-conscious" - Pastor Michael
Free Rosy Day T-Shirts, Caps and Masks will be distributed 
2.Free Food Distribution
Free food will be distributed near Holy Cross High School (Kurla, Mumbai) gate around 12:30pm-1:30pm
3.Song Premier of Pastor Michael
The video of 'Apna Le Tu' song by Pastor Michael will be premiered on YouTube @ 4pm
4.Spotify Launch of Birthday Song
Pastor Michael recently wrote a birthday song dedicated to his mother in the hip-hop genre. This song is based totally on scripture. Launch is @ 4pm
5.New Feature launch on Noahgram
An exciting new feature will be launched on Noahgram on this day. Stay tuned. 
6.Noahgram Contest
Post your family pic or any pic with a good caption on Noahgram. Hashtag #Rosyday The best pic and caption will be invited for dinner with Pastor Michael and family. 
"It is my earnest desire that all branches/teams of Karuna Sadan celebrate Rosy Day and make it a grand success" – Pastor Michael Fernandes
Notes:
1. The Cricket session is open to all and free. To register call/whatsapp: 
91 98212 38906
2. To volunteer in the free food distribution, please call/whatsapp: 
91 98212 38906
3. To attend Rosy Day Event No.3,4,5 @ Kalina Prayer Tower please call/whatsapp: .
91 98212 38906
 Free entry but only on registration.
➤